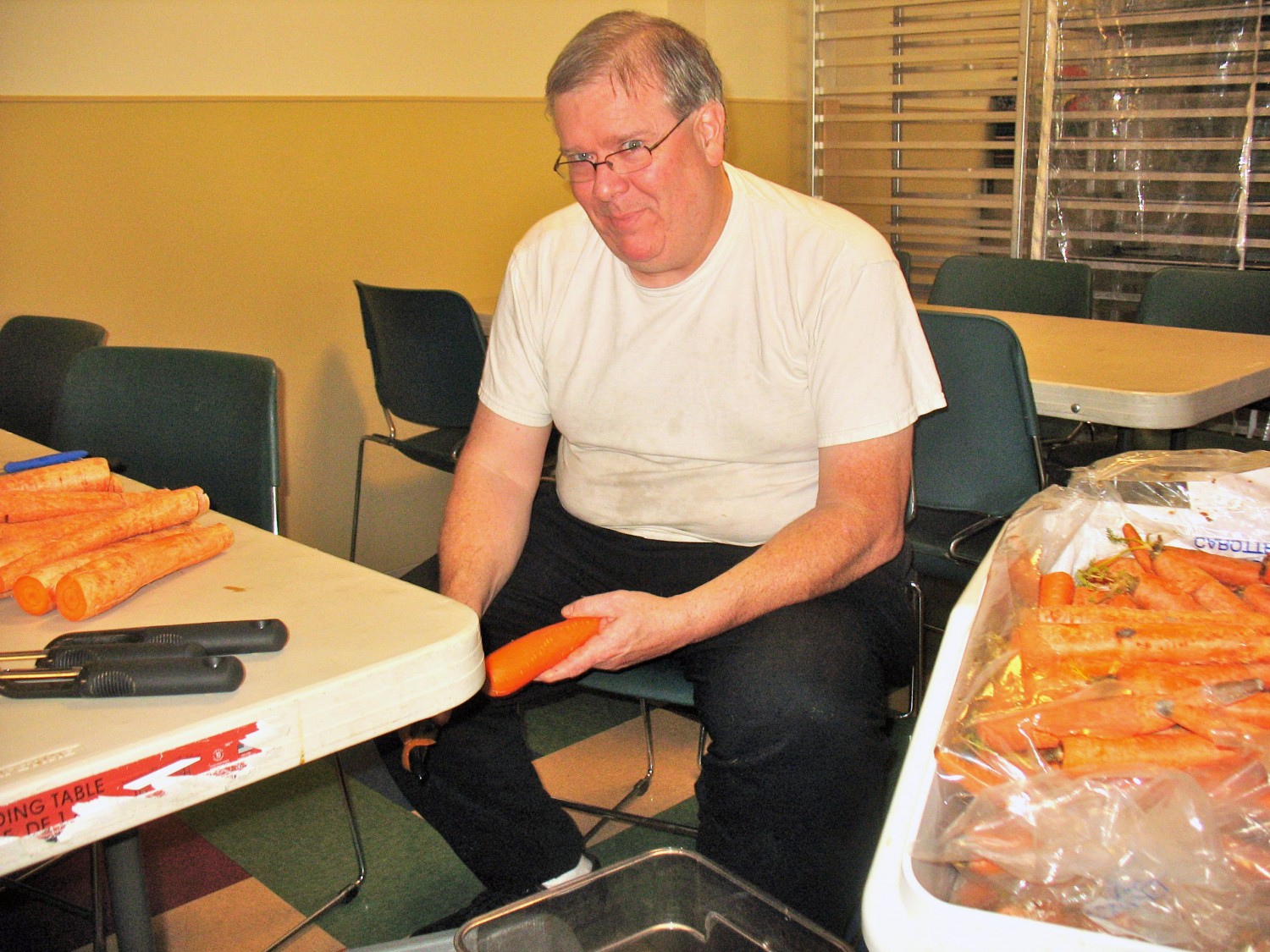 25 Years of Christmas for Our Place chef
Brian Cox has been serving a Christmas meal to the city's most vulnerable for a quarter century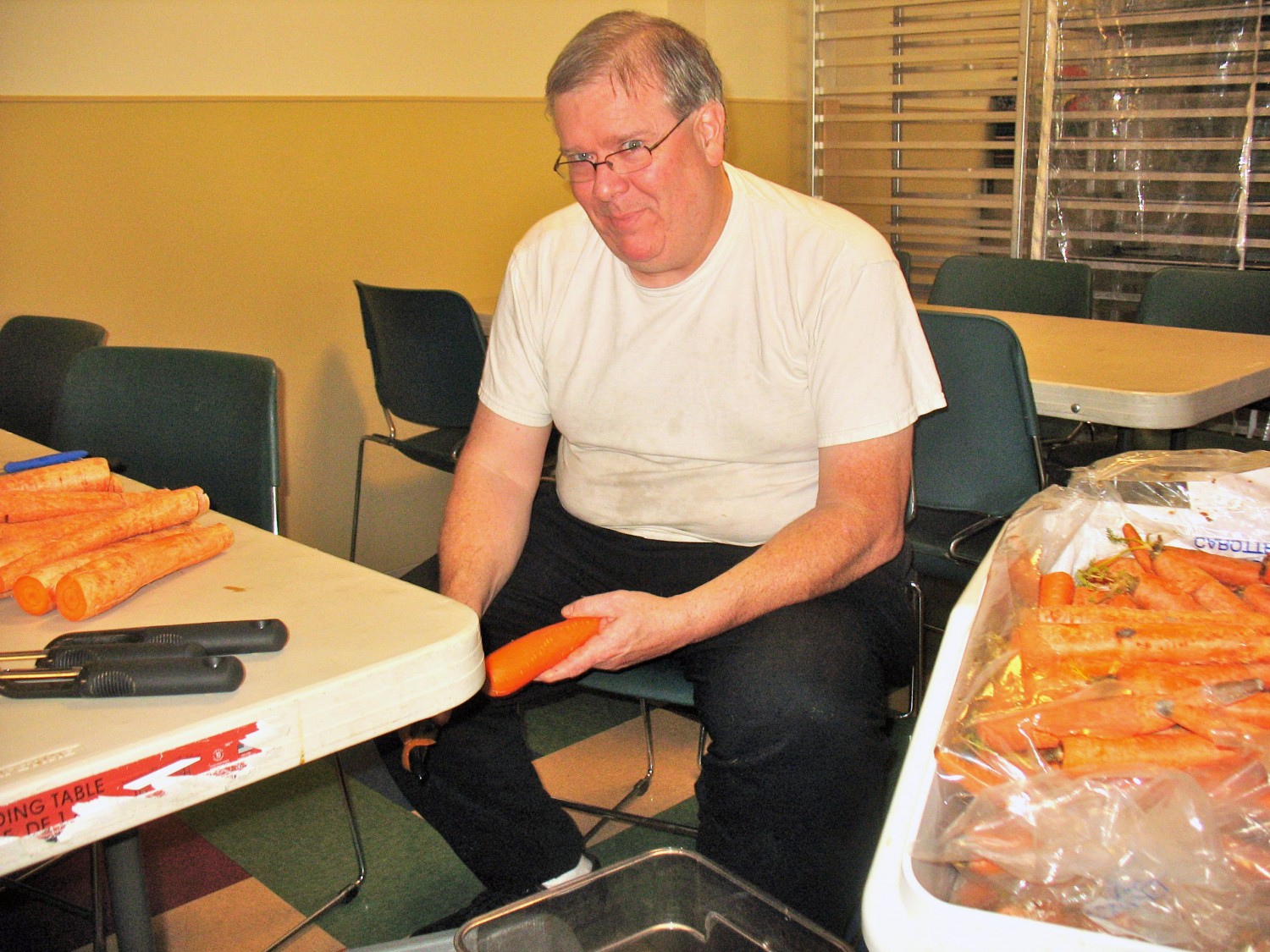 For Brian Cox, Christmas means rolling up his sleeves and cooking a meal fit for over 800 people – and he's been doing that for 25 years now.
As manager of food services at Our Place, Brian is a pro at creating tasty meals for the masses on a limited budget. But thanks to the extra support of donors during the festive season, he's able to get his hands on some 450 kg of turkey, 225 kg of potatoes, 110 kg of stuffing, 100 kg of vegetables, 115 litres of gravy, 25 kg of cranberry sauce, 125 pies and over 1,500 cups of coffee.
"I love it," Cox says with a near ear-to-ear grin. "The Our Place family really appreciates that we deliver such a special feast for them at this important time of year."
Our Place has seen a dramatic rise in meals served this winter with 58,000 meals served in both October and November. This represents a staggering 74-per-cent increase from the same period last year.
"Christmas is all about family," says Don Evans, executive director of Our Place. "And for those people living in poverty, we're the closest family they have. We want everyone to know they are loved and cared for."
Local politicians, community leaders and volunteers helped serve over 1,300 Christmas meals to Greater Victoria's homeless and most vulnerable at Our Place's annual holiday meal on Tuesday, Dec. 16.
As an added bonus, Rogers' Chocolates donated 1,000 Victoria Creams as a special treat for after the meal.
Click on the photos below to see them in a larger size: