Mikala's Story
"Trauma and shame is multi-generational. I carried that as if it was my own."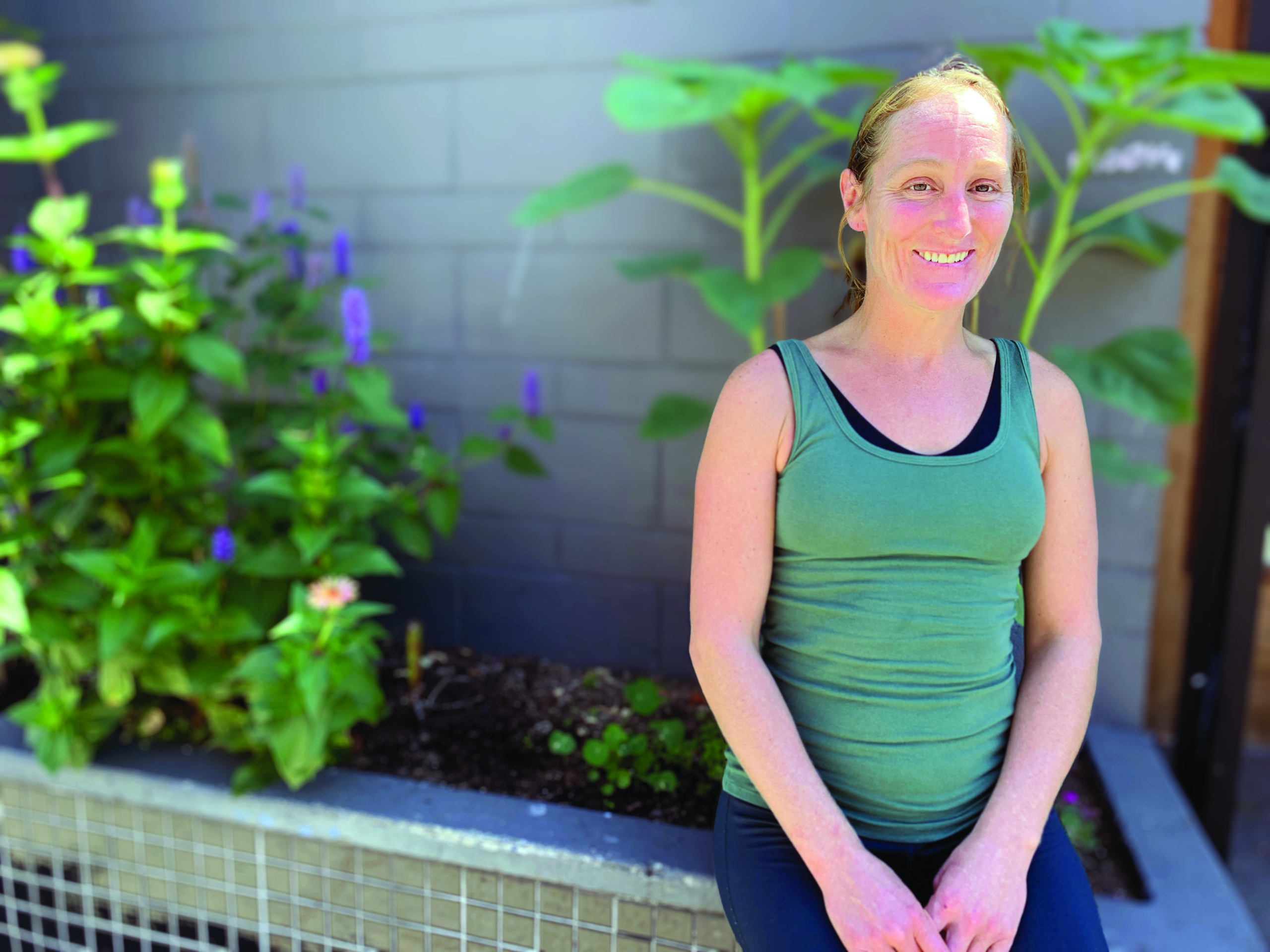 After surviving on the streets of Victoria for 10 years, Mikala finally found the strength and determination to change her life.
"I died three times," she says of her former life where she was addicted to crack cocaine and alcohol. "All three times I was by myself, but divine intervention brought me back."
Her third overdose from a tainted drug supply was her lowest and scariest point.
"I don't have memory of it, but some random passerby called the paramedics. I was grey, my eyes had rolled into the back of my head."
This near-death experience haunted Mikala and she immediately applied to enter treatment. It would be her fourth time.
"I was tired of fighting for my life each and every single day," she says. "It took me to be dead before saying 'Okay, maybe I should make some changes'."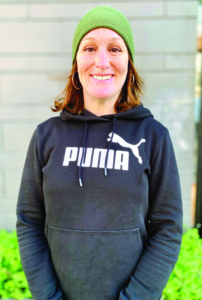 "My whole relapse was about shame," she adds. "I created this monster in my mind that shamed me for my entire life. I didn't think I was worthy of success."
While she was in treatment, Mikala's mother died of her own addiction. Instead of using it as an excuse to relapse, however, Mikala decided to dedicate her sobriety in honour of her mother.
"I loved my mom dearly," she says. "And I am in the stage of recovery that I can now understand her choices."
Sober and determined, the 42-year-old walked into Our WorkPlace to brush up her resume and seek employment. With Our WorkPlace and Our Place's Hand Up program collaborating to offer supportive job opportunities, Mikala was referred to a custodian position where she was hired.
"I want people who knew me then to look at me now and be inspired," she says. "I want them to know that it is possible, despite all the obstacles, to escape from that life."
While she was on the streets, Mikala used a lot of Our Place services for meals, shelter, showers, clothing and more.
And while she tried supported housing, Mikala admits she "was a very angry girl" and often came to loggerheads with staff.
It is that lived experience, however, that is fueling her desire to help others.
"I've lived on these streets," she says. "I know the pain, anger, stress and fear that people are going through."
Mikala grew up in Esquimalt with a mother who experienced substance misuse, and that has impacted some of her childhood memories.
"I was a little girl with adult issues, not knowing what was really going on," she says.
When she turned 12, Mikala's inherited addiction began to rear its head.
"Alcoholism runs rampant on both sides of my family," she says. "I didn't know much about my dad's side, I didn't meet him until I was 12, but a lot of my stuff happened after I met him."
Mikala lost interest in school, her grades dropped, and things became really rough at home. By the time she was 15, Mikala began experimenting with alcohol and marijuana.
After high school, Mikala worked a variety of jobs before moving to Calgary in 1998 with her boyfriend. There, Mikala found her relationship with substance misuse deepening. When the relationship broke up, Mikala returned to Victoria, but brought her addiction to cocaine with her.
"Cocaine destroyed my life," she says.
Mikala struggled to hold a job and kept getting evicted from her housing for failure to pay rent.
"I'd be working and blow my cheque on drugs instead of paying rent. I'd call my mom to bail me out, and this cycle just continued on and on and on."
As life became more and more difficult. Mikala entered treatment for the first time in 2010, but as soon as she finished the 28-day program, she returned to drugs and the street.
"I didn't understand the extent of my addiction," she says. "It took me a few times of falling down and picking myself back up before realizing what my addiction was all about. I felt trapped.
Trapped by my addiction. Trapped by the system. This time, I was determined to find my way out."
Mikala taps into that pain and experience as she looks to the future with a sober and clearer vision.
"Everything's been falling into place," she says. "Working at Our Place is an opportunity to give back to the place that helped keep me alive for so many years."
Determined to stay the path, Mikala has now enrolled in Camosun College to upgrade her education with an eye towards a career helping others.
She looks forward to honouring her one year of sobriety on March 13th, 2022.
https://www.ourplacesociety.com/wp-content/uploads/2022/02/Mikala-Kristensen_Good-scaled.jpg
1920
2560
Grant McKenzie
https://www.ourplacesociety.com/wp-content/uploads/2021/01/our-place-logo-green-bg.svg
Grant McKenzie
2022-02-15 17:20:46
2022-02-15 17:31:12
Mikala's Story