We are so grateful to Our Place's Donors and Supporters!
Each month, we will update this page to give special recognition to those who have made a major difference in the lives of those we serve.
Here are some wonderful stories of giving in November: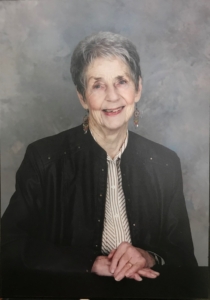 Thank you to those caring and compassionate people who have recently updated their will to include a gift to Our Place Society. Eileen Gormley is one such person who feels a bequest is a great way to extend her values and support beyond her lifetime.
---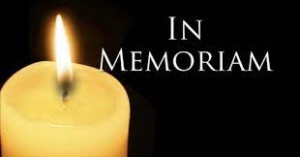 Our Place Society honours the memory of the late Larry Wagner, the late Reverend Elizabeth Butler, and the late Mr. Arthur Whittingham. We have received bequests from each of these donors that will help us serve those experiencing homelessness, poverty, the opioid crisis, and mental health issues. Their kindness and caring for others will continue to be felt.
---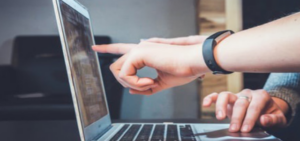 Major Gift donors Peter and Sandra Powell ensured that the Digital Job Seekers program continues at Our WorkPlace into 2022 and that Chromebooks stations will be installed in temporary housing locations for residents to connect to resources such as bc.211.ca. (pic on desktop).
---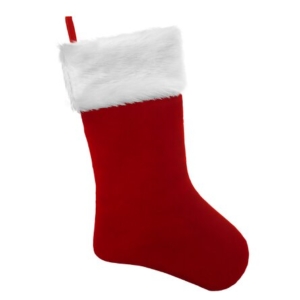 Thank you to the McLean Foundation who are helping us to ensure that we are able to provide a small Christmas stocking to every resident of our housing and shelter sites.
---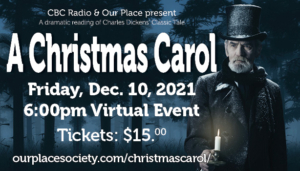 We are grateful to CBC Victoria and the Canadian College of Performing Arts who are working together to create a wonderful virtual Christmas Carol Dickens reading.
---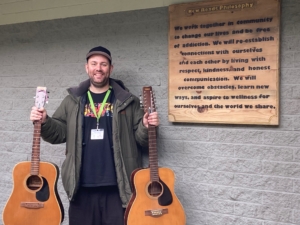 Jordan from New Roads Therapeutic Recovery Community received 2 spontaneous donations of guitars for Tom Lee Music! One for Art Therapy I and one for Music Therapy at TRC…
---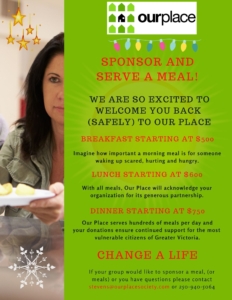 Thank you to everyone who is stepping up to sponsor a meal! As of December 1, we are able to invite groups back to serve meals to those in need. We are grateful Sparta Finance, Epicure, Carbon Cure, The Neal Estate Team, Dr. Jennifer Lee LIDA Homes, the Niven Family Khalsa Aid, and the Dodd Family!
---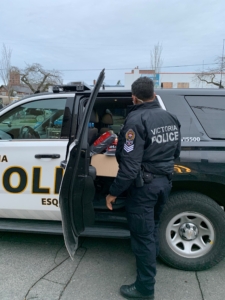 In November Vic PD dropped off hundreds of pairs of socks in November to help those struggling with the inclement weather.
---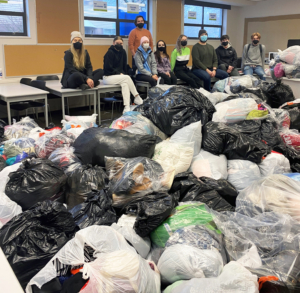 A huge thank you to Camosun College's Criminal Justice program who gathered bags and bags and bags of clothing for the most vulnerable on our streets. We will get these donations sorted and ready to hand out.
---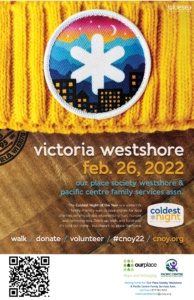 We are grateful to the Coldest Night of the Year sponsors who have stepped up so far: Slegg Building Materials, The Times Colonist, Used Victoria, Paladin Security, DR. Fred Voon, WorkLink Employment Soc. Auxilium Mortgage and the Westshore Chamber of Commerce.
---
Here are some wonderful stories of giving in October.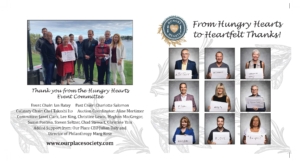 This month we are sending thank you cards out to our Hungry Hearts donors and sponsors who maked this year's signature fundraiser our most successful one yet. Scroll down or Click here for our Times Colonist 4 page wrap which includes a list of campaign contributors.
———————-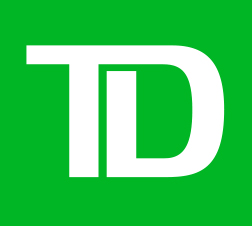 TD Canada Trust has made significant contributions to Our Place Society in October, donating $10,000 as well as bags of clothing and supplies for those in need.
———————-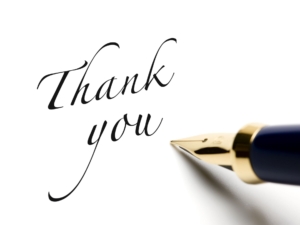 In October we also received a City of Victoria Great Neighbourhood Grant for $5,000 toward the cost of cleaning supplies, janitorial contactors, a marquis tent and outdoor heaters.
———————-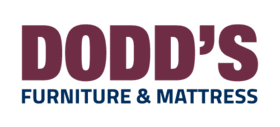 While the Dodd family were not able to join us in person this year, they sponsored the Thanksgiving dinner at Our Place and have committed to the same for Christmas!
———————-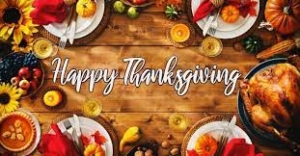 And a special thank you to everyone who contributed to our Thanksgiving campaign this year.
Your support meant that we could serve hundreds of delicious hot turkey meals with all the fixings to our family members this week. Lots of smiling faces, full bellies and warmed hearts were made possible because of your kindness and generosity.
———————-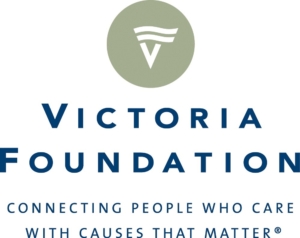 We thank the Victoria Foundation for their support through the Community Recovery Program, helping us upgrade our computers and remote connection so we can continue to provide best-practice services during the challenging conditions of COVID-19.  This grant was made possible thanks to the:Joan C. McCarter Foundation, Orion Fund, Humby / Frampton Fund, and Rapid Relief Fund.
———————-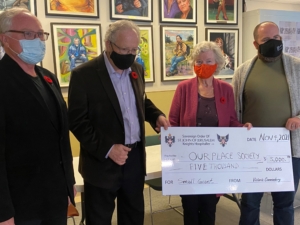 Thank you to the Sovereign Order of St. John of Jerusalem Knights Hospitaller ~ Victoria Commandery for coming down to Our Place in October to present their donation. https://youtu.be/bhjML7KSI_w towards medical supplies for paramedics and foot care clinics. It will make a big difference for our health and safety programs
———————-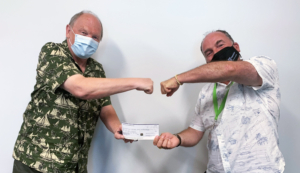 So grateful to the Times Colonist and their readers for the donation to our meals+ campaigns which helps to ensure anyone who needs a meal gets one as well as access to our wrap-around services.
———————-
Thank you to all of our Hungry Hearts sponsors and auction donors.