Hungry Hearts
Thank you to everyone who made Hungry Hearts so special. Go to Hungry Hearts 2022 – Our Place Society to find out information on our 2023 culinary gala, auctions and television broadcast in September of 2023. Stay tuned!
Best of the Region Auction: August 26th – September 10th
Bid on amazing items from businesses all across Greater Victoria and beyond.
https://hibid.ca/events/hungry-hearts-2022
The Hungry Hearts Broadcast on CHEK Television – September 3rd at 6pm:
The thirty minute broadcast will be hosted by CHEK News Anchor Joe Perkins and will include:
• A cooking segment for each of the competing chefs
• A special band performance
• A sneak peak into the Best of the Region Auction
And much more…
For more information, contact Steven Seltzer at 250-940-5064 or stevens@ourplacesociety.com
Best of the Region Auction 2022
This years auction is being filled with amazing items thanks to the businesses and individuals of the Greater Victoria Area! We have items from diverse categories including items to spoil yourself, and your pets, as well as, items for your car or bike, and much more! We are happy to announce that this year anyone can bid on items in the auction, not just those attending the event, starting on August 29th.
We truly could not do this without the support of our community. We are asking you for your support and help to make this event the best yet. Please consider supporting Hungry Hearts and Our Place by donating to our Live or Silent Auctions. We also offer a great event sponsorship package if you would prefer to support the event with a monetary contribution.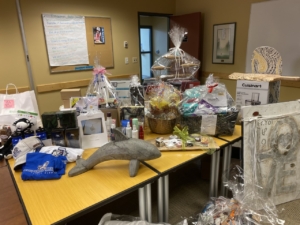 On top of the great marketing benefits, you can experience the satisfaction of having helped provide thousands of people with a feeling of hope and belonging. You would be funding warm, nutritious meals, counselling, hot showers, free clothing, programing and outreach services to Victoria's most vulnerable: the working poor, the impoverished elderly, the mentally and physically challenged, the addicted, and the homeless.
This year all money raised will go directly to our food security programs as we are seeing our food costs go up by over 10% during these challenging times.
We ask that donations be received no later than mid-August however, if you can get them to us sooner it would be incredibly helpful. We are able to arrange for pickup of your donation with the support of Maximum Express. The more you can describe your product(s) or service(s), the better! If you need any additional information, please contact Melissa Mouat at melissam@ourplacesociety.com
To view the items and bid online visit https://hibid.ca/events/hungry-hearts-2022 starting August 26th!
Important dates:
Hungry Hearts online auction: Item viewing begins August 26. Bidding begins August 29 and Auction closes on Saturday, September 10 at 8:30pm.
Hungry Hearts Broadcast on CHEK Television: Saturday, September 3 at 6pm
Hungry Hearts gala fundraiser: Saturday, September 10.