Royal Visit to Our Place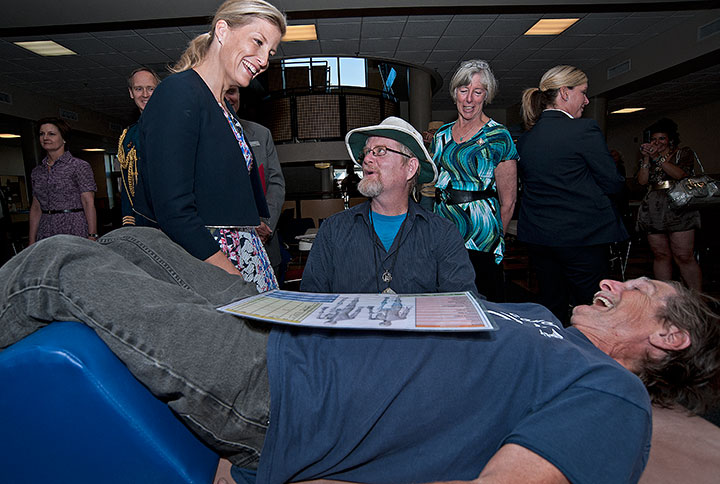 From the street-entrenched to the working poor, Our Place is home to the most vulnerable citizens of Greater Victoria – and now, it is also hosting royalty.
Her Royal Highness The Countess of Wessex visited Our Place for a tour to better understand the needs and challenges of Victoria's most vulnerable: the working poor, impoverished elderly, mentally and physically challenged, addicted and the homeless. Along with a tour of the facility, the Countess and the Lieutenant Governor also helped to serve lunch.
"It is a real treat to host British royalty in our inner-city home," says Don Evans, executive director of Our Place. "Not only is it a unique experience, but it raises our profile in the community and shines a light on how Our Place is improving the lives of Victoria's impoverished."
Please enjoy the photo gallery by volunteer photographer Sharon Tiffin.