Do you bang pots and pans every night at 7 PM in honour of the hard work and risk that frontline workers are making every day during this pandemic?
While the world is social distancing, you are social differencing by celebrating our resilient community.
Beyond making noise, Our Place long-time volunteer Veronica Osborn was moved to take an extra step in supporting frontline workers, and she has a generous invitation for you to join her.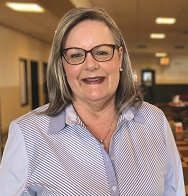 Even before the regulations, procedures and increased levels of anxiety caused by COVID-19, Veronica knew that frontline workers could be more at risk of burnout. For years she has observed the extraordinary commitment and composure of the paramedics, outreach workers, spiritual care counsellors, kitchen staff, hygiene workers and custodial staff at Our Place.   Many face traumatic situations with grace and compassion daily.
With the announcement of a pandemic, Veronica was motivated to offer a $10,000 donation as a matching goal to establish The Wellness Fund for Our Place Frontline Workers.
Will you consider supporting frontline workers in a new way with a donation of $100, $500 or even $1000 to be matched by Veronica? For every dollar you donate, the fund could grow by two!  And, 100 people giving $100 will secure the match and several years of needed support for those on the frontlines.
The fund will help Our Place provide a series of self-care, supportive training sessions for the frontline workers this year and for years to come. Topics include how to deal with trauma, loss, violence and injustice when caring for others – as well as important training for their own self-care
 "I invite others to join me in respecting and honouring these frontline workers so they can thrive – not just survive – when caring for our most vulnerable neighbours," says Veronica. "Doing so means delivering hope, belonging and community for those they serve."
Thank you for 'Helping from Home' with your gift that will be matched by Veronica until gifts total $10,000.
Donate online using the donation form below or phone the donor relations hot line at 250-940-5060 during regular office hours.
Thank you for social differencing!
In gratitude,
Janice Kalin
Director of Philanthropy
P.S. Please join Veronica in recognizing and supporting our courageous frontline workers by donating to the Wellness Fund today. Donations received by June 30 will be entered to win a "Help from Home" gift basket.
How to Donate
Use your credit card and make your donation through our safe and secure online donation page or Phone us at 250-940-5060. Thank you.