Benoit's Story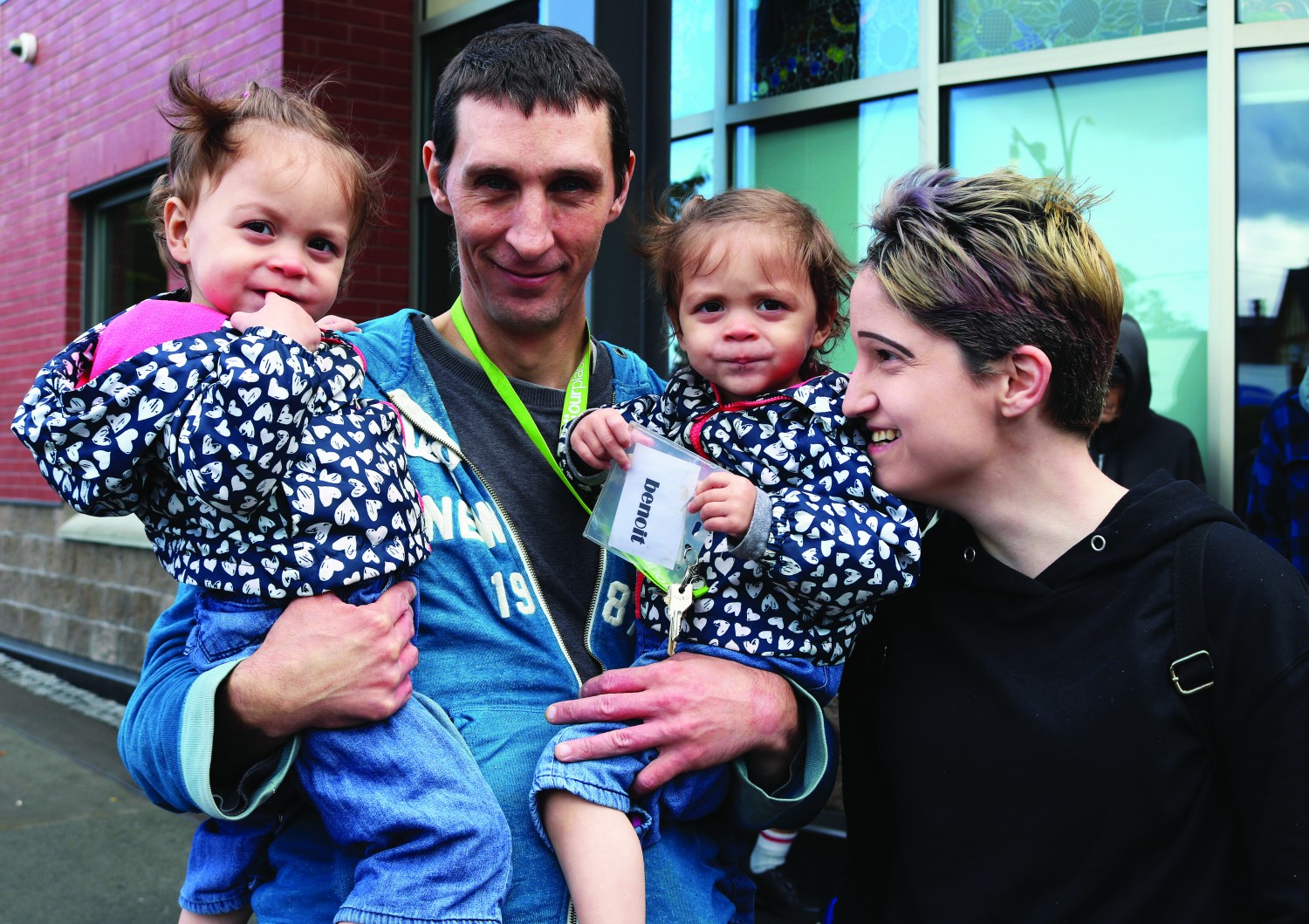 "It's a blessing to be able to help the person I used to be." — Benoit
Growing up in Montreal, Benoit had a very typical Canadian childhood until he became a teenager. That was when a predatory member of his extended family turned Benoit's world into one of shame, anger and despair.
"I left home for the first time at 14, then at 15, and then I didn't go back after running away at 16," he says.
His family didn't understand the dramatic change in their son because, like far too many young boys and girls, Benoit was too ashamed to talk about the abuse with them.
Instead, Benoit went to the street where he quickly found his niche with other runaways. The gang life provided friendship, protection and danger. Benoit began pedaling drugs and committing petty theft. His fists became his currency.
Before long, Benoit was arrested. With his family at a loss on how to control his anger, he ended up staying in a juvenile halfway house.
As time passed, his life on the street continued, as did his criminal activity. Soon he landed in adult jail, serving two years less a day. While in jail, he was told that next time he was caught, his sentence would be severe.
In 1994, Benoit walked out of jail and decided that he needed a new start. Life with a street gang was putting his life in danger, and he wanted more for himself.
The Commonwealth Games were being hosted in Victoria that year. The promise of work, and a location on the other side of Canada from his old life, was appealing.
But the fresh start quickly crumbled as Benoit fell into old habits and addiction.
"I had no education, and didn't speak the language properly," he says, his French Quebecois accent still noticeable.
But then in 2004, Benoit received another wake-up call.
"My friend's suicide was such a shock that I made a decision: I was either going to take my own life or I was going to change it."
Thankfully, Benoit chose the latter.
After a short stint in detox — "I used drugs out of boredom rather than need." — Benoit began to hang out at the Open Door, one of the founding organizations of Our Place.
"One day, while I was hanging around, one of the janitors didn't show up and Bob Frank (Our Place's Facilities Manager) asked if I wanted to do some work. I took him up on it."
That one day of work turned into a couple more days, until eventually he was offered steady employment.
Benoit enjoyed the janitorial work.
"People saw that I was changing," he says. "And they would come up to me for advice. When I say I know what struggle is, they see it in my eyes."
Bob noticed the way Benoit interacted with the other family members, and put forth the suggestion that he should be trained as an outreach worker.
Outreach Manager Jordan Cooper agreed to take Benoit under his wing.
"Then there was a lot of learning," says Benoit with a smile.
With a newfound purpose and direction, Benoit continued to blossom. His empathy, built-in-street-learned-BS detector, and compassion quickly allowed him to find his groove, and today, he is now a Lead Outreach Worker.
Our Place also introduced Benoit to his wife, Tracy, who was volunteering alongside her mom.
"She caught my eye and I asked her out for coffee," he says. "Now we live together and have beautiful twin girls."
Even though she couldn't control him, Benoit's mother never gave up on him and is still part of his life today.
Benoit's eyes grow misty as he says, "I became the person that at 16, I never thought I could become."
https://www.ourplacesociety.com/wp-content/uploads/2020/06/benoit_girls_tracy.jpg
1059
1500
caorda
https://www.ourplacesociety.com/wp-content/uploads/2021/01/our-place-logo-green-bg.svg
caorda
2020-06-15 17:28:54
2021-07-12 20:47:50
Benoit's Story