Bruce's Story
"I've quit drinking 151 times in my life. It's always been a struggle."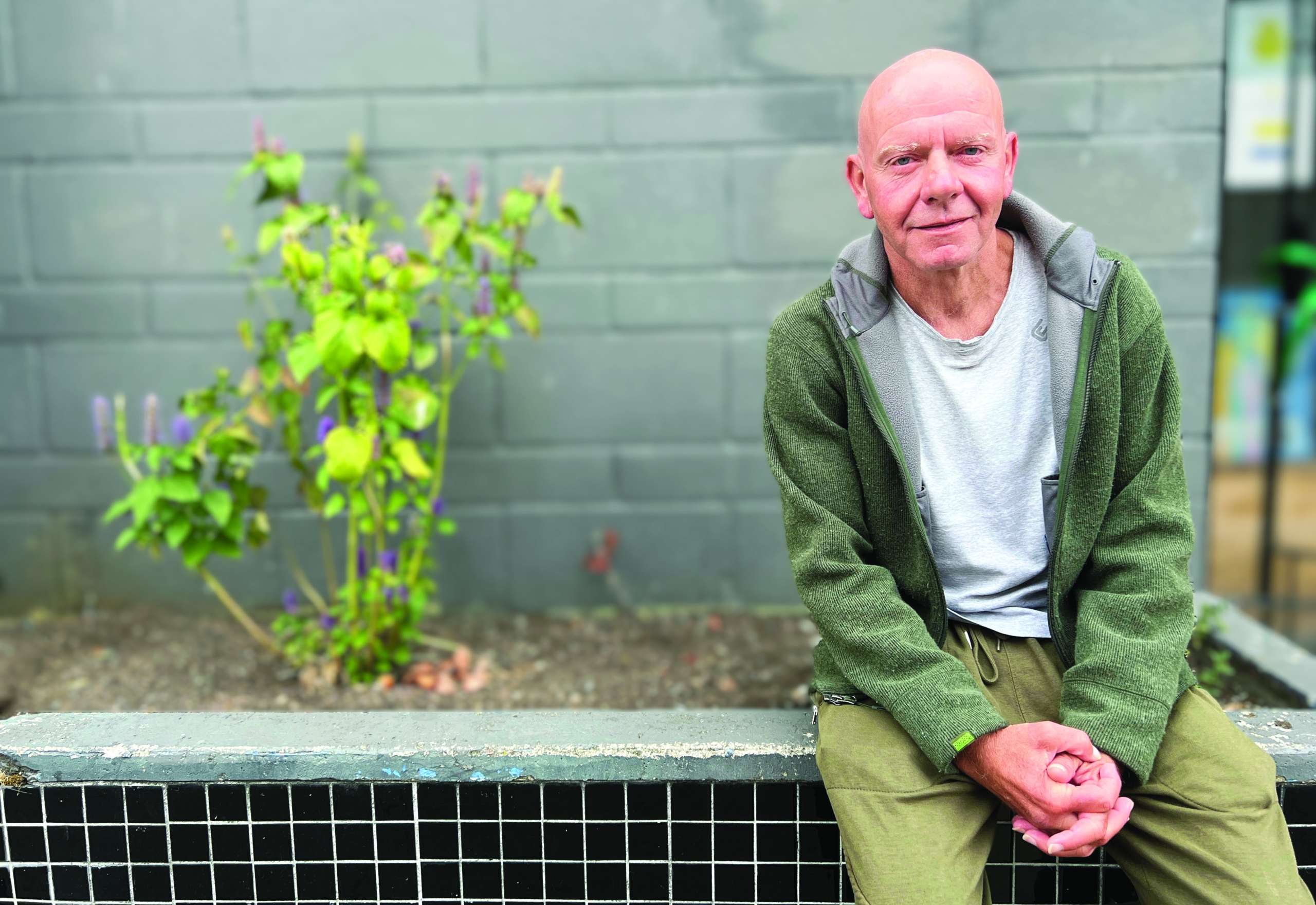 Housing changed everything for Bruce. Not only did it get him off the streets, but it gave him the courage to change his life.
Born in Zimbabwe to military parents, Bruce describes his early childhood as "a bit of a disaster."
His mother struggled with addiction to the point where his older brother was born with fetal alcohol syndrome. His parents divorced when he was four, then his mom packed up the kids and headed to Canada when Bruce was six.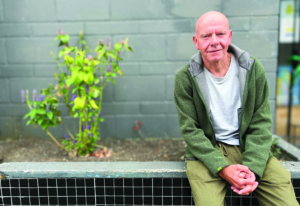 His mother had been born on Vancouver Island, so that's where the family ended up. His father remained in Africa.
"Mum's life was chaotic," he says, thinking back. "My brother was a nightmare right from the start due to fetal alcohol, and she didn't have the skills or support to handle him."
The family settled in Oak Bay, but the brother ended up in foster care with weekend visits home.
Amidst this chaos, Bruce always felt alone and that, "I came in last."
He developed anxiety at a very early age, and began counselling when he was only seven.
"My mother, like me, was stubborn, anxious and impulsive," he says. "And then to add insult to injury, she lost her eyesight at the age of 40."
His mother lost her job and went on disability, and Bruce became the parent for his mother and brother before he was mature enough to handle it.
"Things got worse," he says. "My brother began having a passion for lighting fires. He would light the fire, then call the fire trucks and tell them where the fire was."
The police soon caught on and his brother was incarcerated.
"Somehow," he says, "I was able to graduate high school."
Bruce and some friends took off for Banff to find work, parties, trouble and freedom, but with his anxiety barely held in check "that's when my drinking really took off."
"My relationship with my mother deteriorated badly," he says. "I turned into a 'bastard'. I quote my mother when I say that word because that's what I was called a lot of the time."
"She was right," he adds, "but I didn't know what to do anymore. My mother always said 'You were born depressed'."
Struggling on his own, Bruce went through a cycle of "bad jobs and bad relationships." But within that spiral, there was always something, an inner child perhaps, that was desperate for calm, acceptance and love.
"I've quit drinking 151 times in my life," he says. "It's always been a struggle."
One time, Bruce stopped drinking for 81/2 years, but when he fell off the wagon again, he spiraled into homelessness.
He lived in his car until he lost his license and it was towed away. Bruce turned to the Sobering Centre and Our Place's night shelters.
He found work through temp agencies and got sober for a while, but then the cycle would turn and he would end up drunk and annoyed that "all my bosses were 25."
He started collecting recyclables, and after a while "I started to get pretty good at it." He would "get up from the Sobering Centre, go and collect empties for five hours, collect my 40 bucks for my beer and my cigarettes, and repeat."
"I didn't feel hopeless," he says. "I just got into a habit." But that also meant, "I lost sight of housing. I lost sight of getting my life together."
Then something unexpected happened. BC Housing purchased hotels with a plan to build permanent housing. It was the motivation Bruce needed.
"I never felt like I would ever be housed," he says. "But then I realized that I needed to show them I want to get out of this, I was ready to work for this."
His hard work paid off and Bruce is now living at the former Capital City Centre operated by Our Place. He has been sober for over 8 months, collecting disability due to a bad knee, and he's working hard every day to bring his life to a place of peace and tranquility.
"This was an opportunity that may never come around again," he says, "and I plan to make the most of it."
https://www.ourplacesociety.com/wp-content/uploads/2023/10/Bruce-scaled.jpg
1760
2560
Grant McKenzie
https://www.ourplacesociety.com/wp-content/uploads/2021/01/our-place-logo-green-bg.svg
Grant McKenzie
2023-10-25 12:23:02
2023-10-25 12:23:02
Bruce's Story