Carlos's Story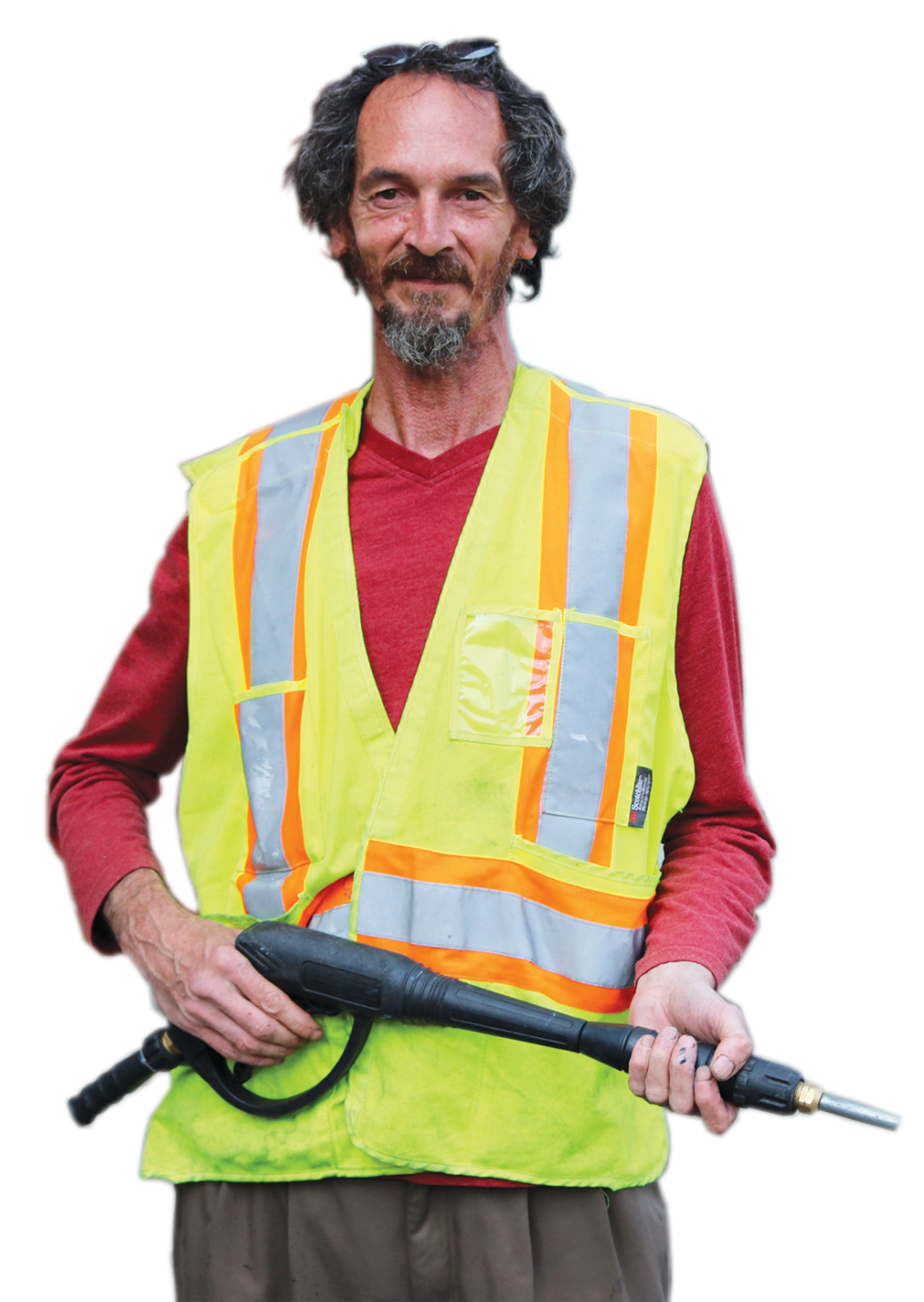 As a young boy in Buenos Aires, Argentina, Carlos's first job was to wrap chicken eggs in newspaper for his mother.
"I would take forever," he admits. "Because I read all the newspapers first." But it was in these stories that he first became fascinated with Canada.
"I read stories about Greenpeace and blue berets (peacekeeping forces), and I began to idealize Canada as a place where people really cared."
Carlos's life got off to a rocky start when his father died just three weeks before he was born. It was a tragedy that still holds weight over him to this day.
As a teenager in 1982, his first steps into adulthood were being drafted into the Fuerzas Armadas de la República Argentina (armed forces) in time for the Falklands War against Britain. After the 10-week war ended with over 1,000 casualties, Carlos felt a need to explore beyond his home town.
"Something was telling me it was time to leave," he says.
A cruise ship company was hiring, and Carlos soon found himself sailing around the Caribbean. When his contract ended, he was dropped off in New York and decided to visit friends in Toronto.
He ended up staying in Toronto, working for his friend's cleaning company, and even getting married. Shortly after his daughter was born, however, things began to change.
"I fell into a pit of deep emotional pain," he says, his eyes shining with moisture. That blanket of depression covered his heart and mind, and he contemplated suicide.
This led to the breakdown of his marriage and time spent living on the streets. But then, in his darkest moment, he had a near-death experience that made him ask: "Do I really want to die?"
"I experienced this overwhelming joy," he says of his experience in death. "And the knowledge that 'We are Heaven'."
When he was resuscitated, he realized that "my purpose for coming back was to heal my mind. To give up unwholesome thoughts and accept new thoughts. Everything happened because I didn't know how to live my life."
As a way of stopping those negative thoughts, Carlos returned to school. He took a course in shiatsu massage and a degree in transpersonal psychology (a school of psychology that integrates the spiritual and transcendent aspects of the human experience.)
This led to a five-year career working in the challenging field of hospice care.
"If I could ease somebody's pain, that was it for me," he says with a smile.
During this time, he also came to realize that the childhood vision he had of Canada wasn't to be found in Toronto. "I realized the West Coast was where I really needed to be."
He moved to Sooke and began working in a healing centre. There, he met his second wife, but when her immigration visa expired, life took another tragic turn.
"I hadn't realized the extent of her mental illness," he says. "She was picked up by the police and ordered to be deported back to Germany."
Fearing for his wife's mental state, Carlos took her into hiding. It drained all of their savings to hide from the authorities, but once she was stabilized, she boarded a plane. Carlos was left broken-hearted, jobless, homeless and without any money.
In despair, he ended up in hospital and then in shelters until he landed one of the new transitional cots in My Place, operated by Our Place. That recently led to his own private room at Mount Edwards Court on Vancouver Street.
"Our Place saved my life," he says. "I took advantage of all the programs and services that were on offer. Being able to see a doctor was amazing. I had severe pain and digestion problems."
Carlos also found great relief from attending a sweat lodge organized by Our Place's Spiritual Care team.
He grins. "I can eat full meals again now."
Regaining his strength, Carlos volunteered at the Our Place Nutrition Bar. This led to a job offer with the Our Place custodial team, which he finds "extremely rewarding."
"You get to see beyond the broken hearts," he says of his job. "And see the beautiful people."
https://www.ourplacesociety.com/wp-content/uploads/2018/09/carlos_slider.png
1500
1065
caorda
https://www.ourplacesociety.com/wp-content/uploads/2021/01/our-place-logo-green-bg.svg
caorda
2018-09-17 19:04:14
2021-07-12 20:48:06
Carlos's Story