Dan and Brandy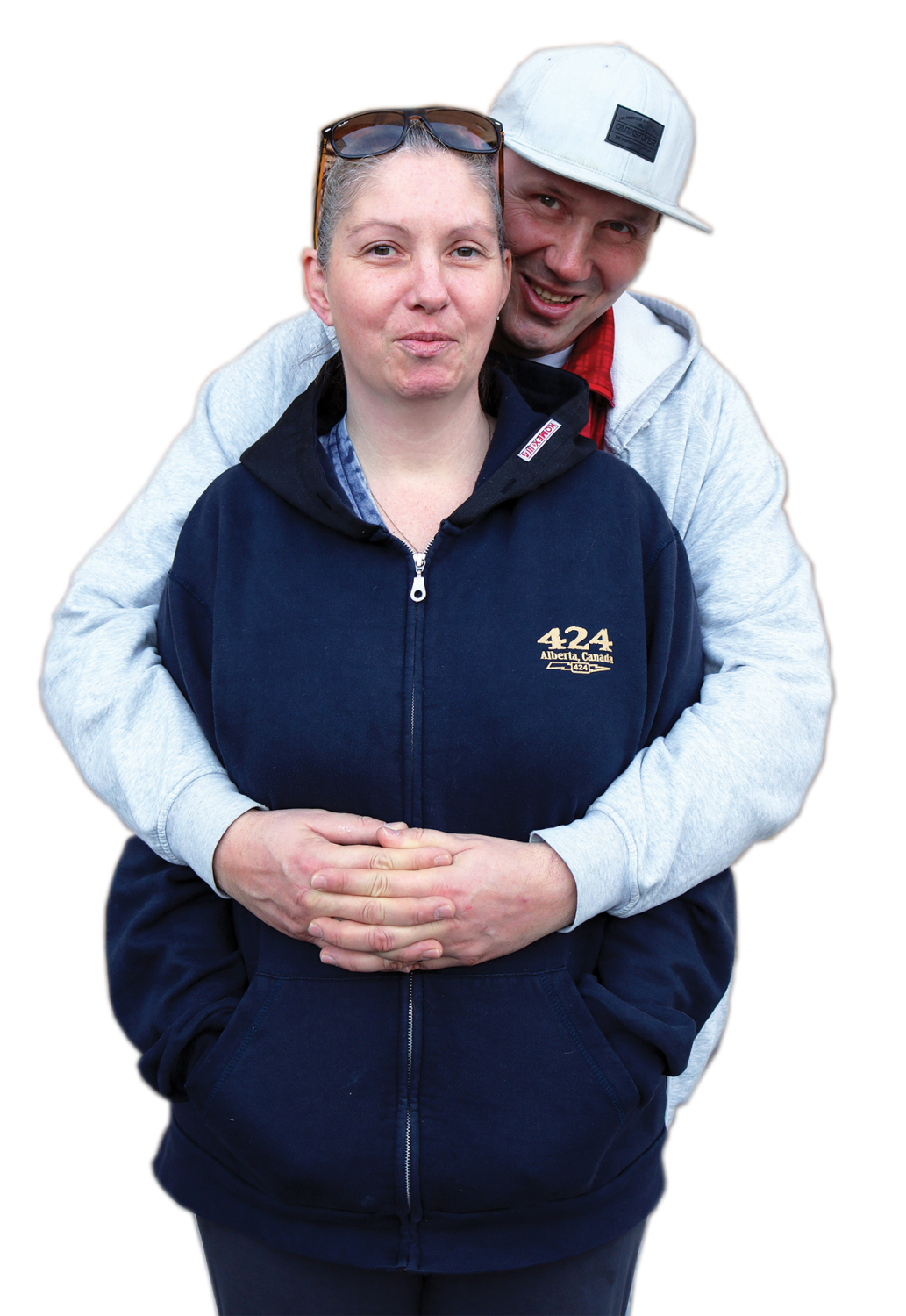 Can love change a person? Can it make you look in the mirror and instead of seeing your own troubled past reflected back, see the person you wish to become?
Dan and Brandy like to believe so.
"My dad took me on my first B&E (break and enter) when I was 10 years old," says Dan. "And I went to jail for the first time at 15. I was sentenced to two years."
Since that first arrest, Dan reckons he's spent half of his adult life inside prison – mostly for break and enter, plus car theft.
"I couldn't stay out of prison for very long," he says. "I was using heroin and cocaine, plus drinking … so I'd do petty crimes to support my habit. If I broke into a car and the keys were there, I'd take the car to commit more crimes."
Born in Alaska, Dan's parents split up when he was four. His mother moved him and his brother to Victoria, but Dan still flew up to Alaska to visit his father. An alcoholic, it was Dan's dad who introduced him to the world of property crime.
"It was just something he did," says Dan. "Get some drinks inside him and go break into other people's homes."
Naturally, Dan followed in his father's footsteps and began drinking and smoking weed at an early age.
His first prison stay, instead of dissuading him from future crimes, simply became part of life. "All I knew was how to survive until I got caught again."
Talking about his criminal past, Dan fixes a hard stare and adds, "I became addicted to crime."
"I've likely stolen over a million dollars," he says. "Crime became a job to me. It was all I knew. I didn't know how to survive without it."
Two and a half years ago, however, Dan met Brandy. She was living in transitional housing at Our Place, and he was living at Salvation Army.
Before moving into Our Place, Brandy had been living on the streets of Victoria. Her adoptive parents split up when she was five, and she ran away from home in Salmon Arm at 16.
On the streets, she quickly discovered alcohol, crack cocaine and crystal meth.
Their whirlwind romance blossomed and the couple soon realized that if they wanted to have a future, they had to rewrite their life story and get into treatment. Finding a recovery program that took couples proved to be a challenge, and when they finally got in, the programs were too short.
"I could never get more than 69 days back to back," says Dan, frustration evident in his voice.
After leaving recovery, Dan proposed. He even picked up a marriage license.
Unfortunately, a relapse involving a VicPD Bait Car, sent Dan back to jail and the marriage license expired before the couple could say, "I do."
When Dan got out of prison, he bought another license, and this time the couple got married the very next day. In hindsight, maybe Brandy knew she had to hurry because it wasn't long before Dan was arrested once again.
Inside prison, Dan grew angry at himself, and something finally clicked. Every bad choice he had ever made was done when he was high or drunk. He vowed to make a change.
Outside, Brandy was coming to a similar decision. She had moved into Choices — the transitional housing facility operated by Our Place in the former youth custody centre — and secured Dan a spot there for when he got out.
"Choices wasn't the ideal environment for someone trying to stay sober," says Dan. "But I white-knuckled it and took in all the good points. If it wasn't for Choices, I wouldn't be sober today."
While at Choices, both Brandy and Dan got sober (they are both celebrating over one year of sobriety) and started helping out around the facility. Dan worked in the kitchen, and Brandy helped with the gardens.
Their sobriety and work ethic didn't go unnoticed, and both were offered jobs with Our Place. This turnaround has also enabled them to move out of Choices and into their own apartment.
As for the future, both have signed up for Our Place's new employment program, and Dan is interested in going back to school to become an Outreach Worker.
"I don't want to be that guy who slips back," he says with a steely determination. "I know I could easily lose it all by going back into addiction."
https://www.ourplacesociety.com/wp-content/uploads/2018/01/dan_brandy.png
1500
1033
caorda
https://www.ourplacesociety.com/wp-content/uploads/2021/01/our-place-logo-green-bg.svg
caorda
2018-01-12 19:08:52
2021-07-12 20:48:06
Dan and Brandy