Denise Pearce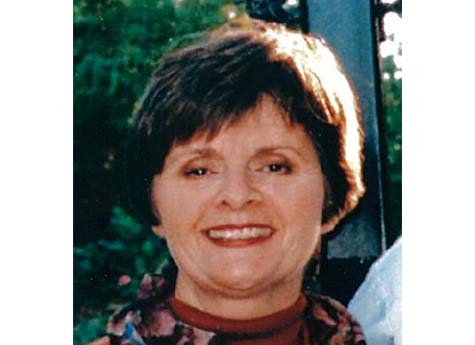 Denise Pearce died calmly and painlessly of cancer in her sleep at the Saanich Peninsula Hospice in 2011, but her story will live on for years to come thanks to her husband Chris Pearce.  During their 46 years together, their love never faltered (although Chris admits his deep devotion to salmon fishing was a close rival).  To honour her memory, celebrate their life together, and continue their lifelong commitment to help others, Chris has included a gift in his will to Our Place Society.
Chris first met Denise in 1964 on a blind date.  He recalls, "She swept into the room wearing black stockings and a miniskirt (all the rage then) and I couldn't help noticing how beautiful she was.  After that date, I knew I wanted to spend the rest of my life with her."  Married one year later, they started a family, immigrated to Canada, and moved to a beautiful waterfront home in Sidney (where Chris still lives).
Described as a strong, honest, highly intelligent woman with an open heart, active mind, endless energy, and a wonderful sense of humour, Denise chose a career that reflected her kindness and generosity to Victoria's most vulnerable people.  She worked at Our Club, a centre providing meals and community for those struggling with mental health issues, and with Supported Independent Living Program (SIL).
Noting the estate plans of these dedicated, long-time donors, Our Place CEO Julian Daly observes, "This legacy gift, in honour of Denise, will be the continuation of a life lived to the fullest, a shared love, and a deep commitment to making this world a little brighter, healthier, and more caring for some of the most vulnerable people in our community."
What a Legacy of Love.
https://www.ourplacesociety.com/wp-content/uploads/2022/03/Denise-Pearce-resized.jpg
345
475
Susan Postma
https://www.ourplacesociety.com/wp-content/uploads/2021/01/our-place-logo-green-bg.svg
Susan Postma
2022-03-05 16:33:05
2022-03-08 12:45:22
Denise Pearce