Dominic's Story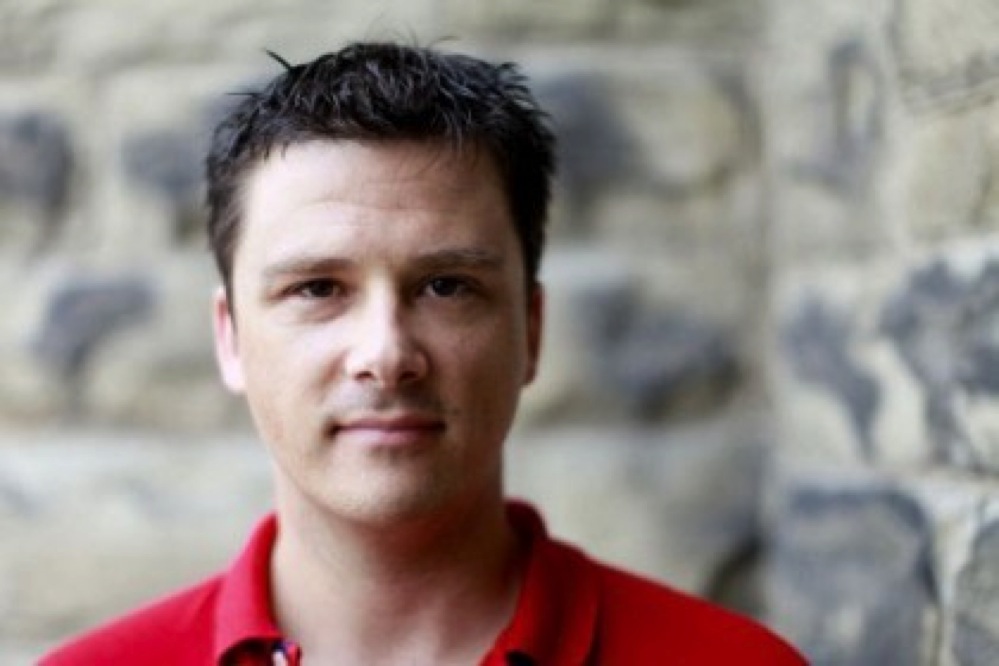 From behind the security desk at Our Place Society on Pandora Avenue, Dominic, or "Dom" to his friends, greets nearly everyone who comes in the door with a smile and a "How's your day going?" You would never know that two and a half years ago, he was on the other side of the security desk, going up the elevator to his room in Our Places' transitional housing as he battled an addiction to heroin and cocaine.
Raised in Victoria, Dominic took his first drink at age eleven. He clearly remembers downing a mixture of gin and orange juice, followed by red cooking wine from his parents liquor cabinet,  with scope from the bathroom cabinet. At fourteen, Dominic tried his first drug, LSD. Over the next few years, while experimenting with the LSD, mushrooms and alcohol, Dominic scraped through high school, never interested enough to excel, but always getting by in the end. After moving out at age 18, he fell harder into the world of drugs. Working in the restaurant industry encouraged a constant party scene and Dom talks about his first experience with shooting heroin: "That was it. I had found the solution to my problems. I felt like I found that missing piece that I had never known before."
After a few years of heavy partying, heroin grew to become his drug of choice. The next few years remained a blur for Dominic, as his life passed by under the blanket of opiates. Sometimes clean for weeks at a time, he would always fall back into the vicious cycle. Already living with shame for where he had ended up, each relapse made him feel instantaneous guilt. "It becomes bone-crushing," he describes: "I attempted suicide at those times, feeling so ashamed of myself. Other times, I would just wait until I was down enough to sleep and then I would pass out." When Dom's girlfriend at the time announced that she was pregnant, he spiraled down once again. However, by the time his son was born, he was clean and managed to stay that way for the first year of his son's life. But as before, he eventually relapsed.
His addiction claimed his job, and, unable to afford housing, Dominic sold all his belongings – including his beloved musical equipment – to pay for the drugs. Addicted, homeless and without support, he had hit rock bottom, "I would try to wander around and stay high. If I could, I would stay in street shelters or on friends couches" he relates. "I thought I was doomed to die. Two suicide attempts, two overdoses, being brought back to life in an ambulance. My life felt done."
After years of this pattern, someone suggested that Dominic talk to Bob, the building manager at Our Place Society, where he often stopped in to eat and use the hygiene facilities.  Bob, along with an OPS addictions worker, found a room in Our Place transitional housing for him to attempt becoming clean once again.
"Our Place picked me up from hopelessness, from not knowing where I was going. They housed me and got me into treatment. They started the ball rolling. I was just a shell of a human and they got me back into recovery, heading in the right direction again."
https://www.ourplacesociety.com/wp-content/uploads/2014/07/dominic.jpg
666
999
caorda
https://www.ourplacesociety.com/wp-content/uploads/2021/01/our-place-logo-green-bg.svg
caorda
2014-07-02 17:27:47
2021-07-12 20:48:23
Dominic's Story