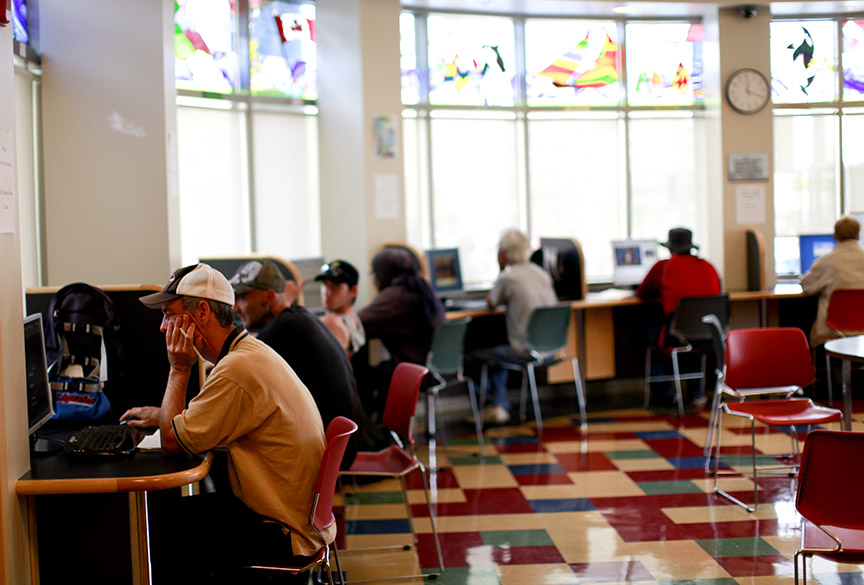 Due to the COVID pandemic, most education classes are suspended for now.
---
Over 60 programs operate out of the 919 Pandora Avenue essential service centre, from bike maintenance to art and peer counselling.
Camosun Computer Class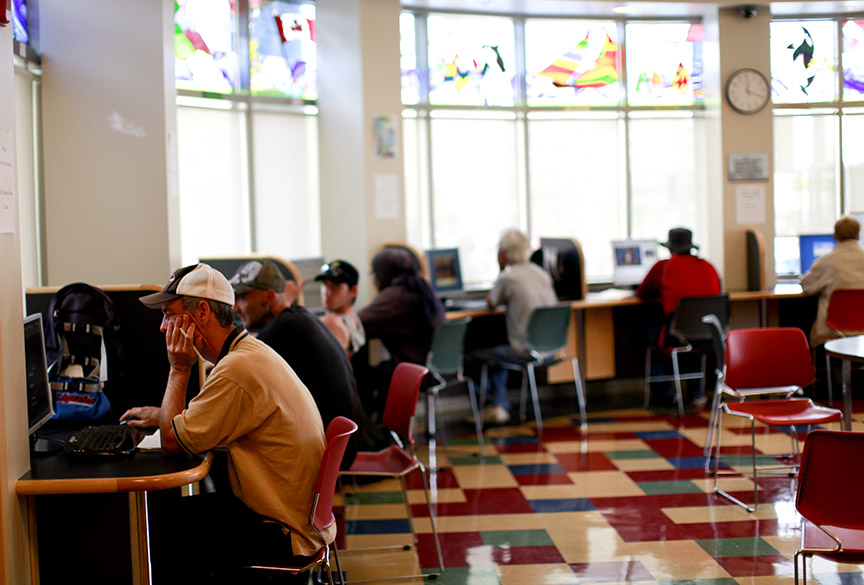 Camosun College continues its very popular Computer Basics class at Our Place this year. Computer skills are introduced at the fundamental level to help students gain the knowledge and confidence to perform basic computer operations and essential computer literacy skills such as basic keyboarding, introduction to word processing and electronic communication. The friendly and supportive instructors accommodate all levels of student experience.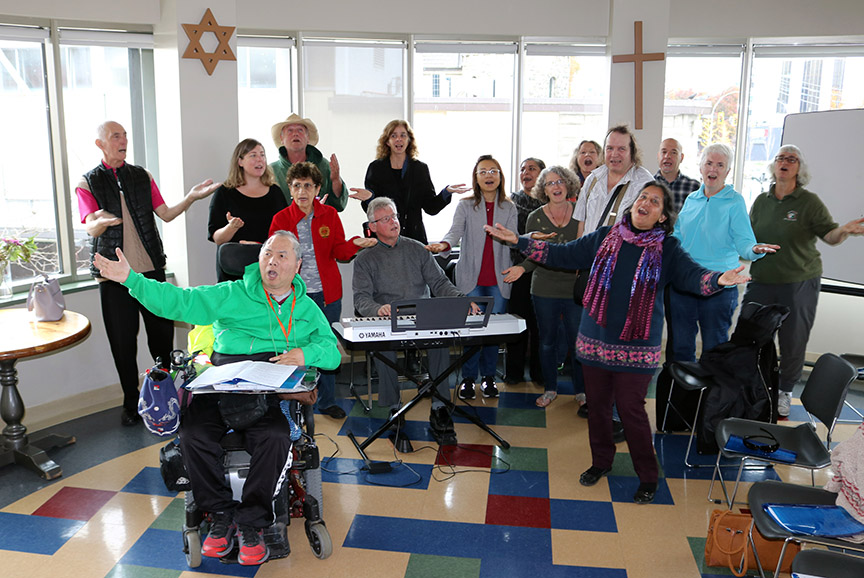 Choir
Our Place OutREACH Choir is a partnership of Our Place Society and West Coast REACH Association and is directed by Anne-Marie and Peter Brimacombe.
Art and Writing Group
Once a week, the multi-faith chapel at Our Place Society becomes a centre of inspiration, where volunteers encourage Our Place family members to express themselves through art and creative writing.