On the Frontlines – Jordan Cooper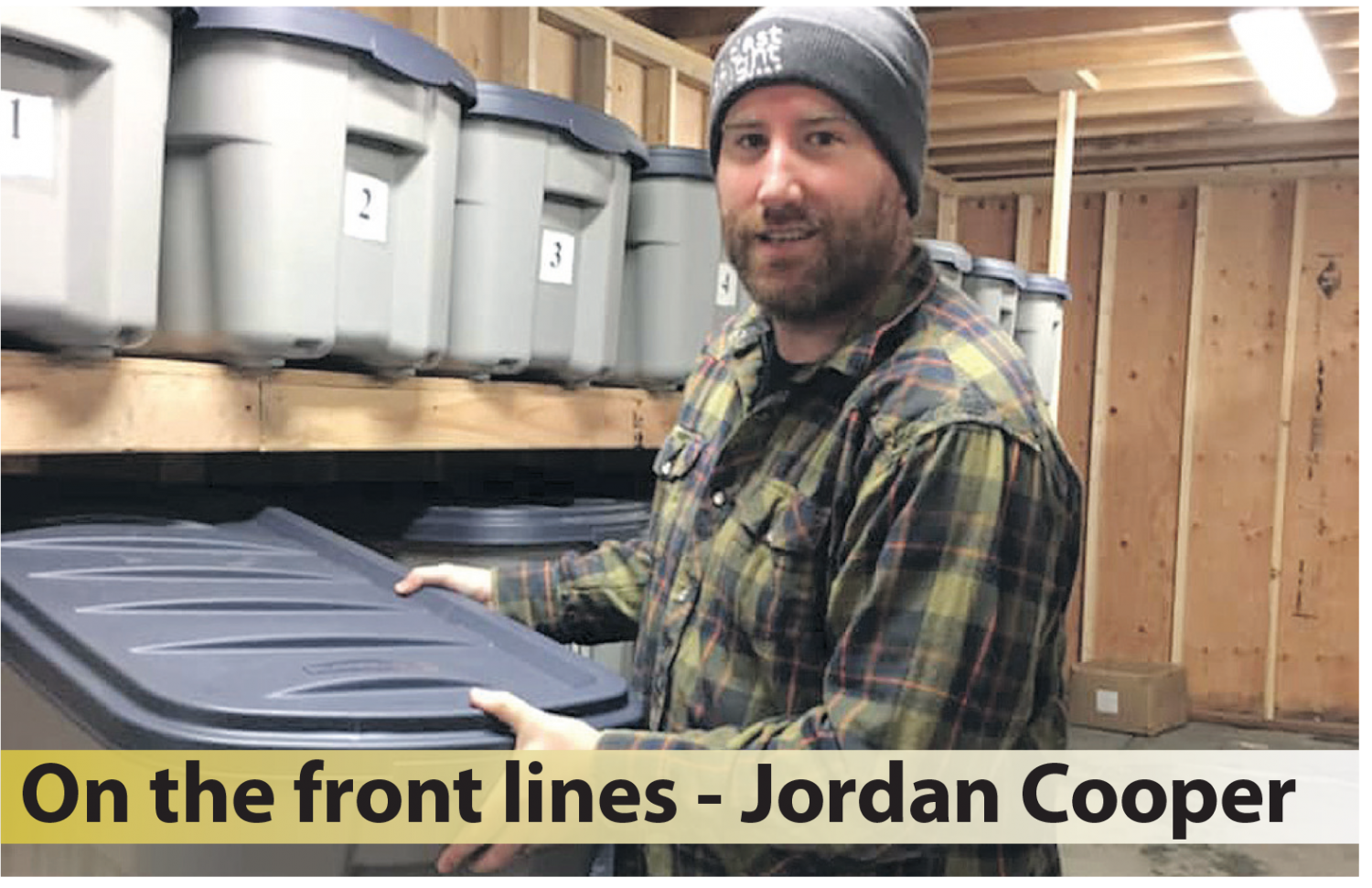 On the Frontlines – Jordan Cooper
Ever since he was a teenager, Jordan Cooper has been working on the frontlines of poverty, homelessness, addiction, and the unpredictability of severe mental illness.
With no other place to go, the people who huddle on the sidewalks and boulevards in front of Our Place on Pandora can be easy to dismiss as beyond our caring, beyond our compassion. Too often the public places labels: addict, drunk, thief, lazy, dangerous.
But to Jordan, they're family. He has worked, laughed, cried, fed, even bathed many of them for over a decade. He has also attended far too many memorial services because, sadly, that is life on the street: volatile, dangerous, stressful and, ultimately, short.
Starting out by helping his dad at the Open Door, Jordan quickly discovered his calling. His intrinsic empathy and natural leadership quickly saw him work his way up the ranks to Outreach Manager at Our Place. And in this time of pandemic, leadership is badly needed as this health crisis is like nothing we've ever seen before.
"Normally at times of crisis, we rally together," says Jordan. "But we have to step carefully now. We need to keep both the street family and our staff safe, which means following all new protocols while still being a resource that people can rely upon."
To that end, Jordan and his staff have been delivering over 1,000 meals per day from the Our Place kitchen to the street family outside. The team is also doing constant check-ins on people's health, both physically and mentally. A boon has been the hiring of Paramedic/Outreach workers who are able to treat the families immediate needs (wound care, etc.) while assessing if they have COVID symptoms and/or need to visit the hospital.
Jordan's smile widened over the weekend when Our Place, with the assistance of City of Victoria staff, was able to reopen its showers.
"Over 100 people had a long, hot shower for the first time in weeks," he says. "And we were as relieved as them because this is what we do, we provide hope, safety, nourishment, and hygiene. It's in our DNA."
https://www.ourplacesociety.com/wp-content/uploads/2020/04/tc_jordancooper.png
971
1500
caorda
https://www.ourplacesociety.com/wp-content/uploads/2021/01/our-place-logo-green-bg.svg
caorda
2020-04-22 16:11:41
2021-07-12 20:47:50
On the Frontlines – Jordan Cooper