Greg's Story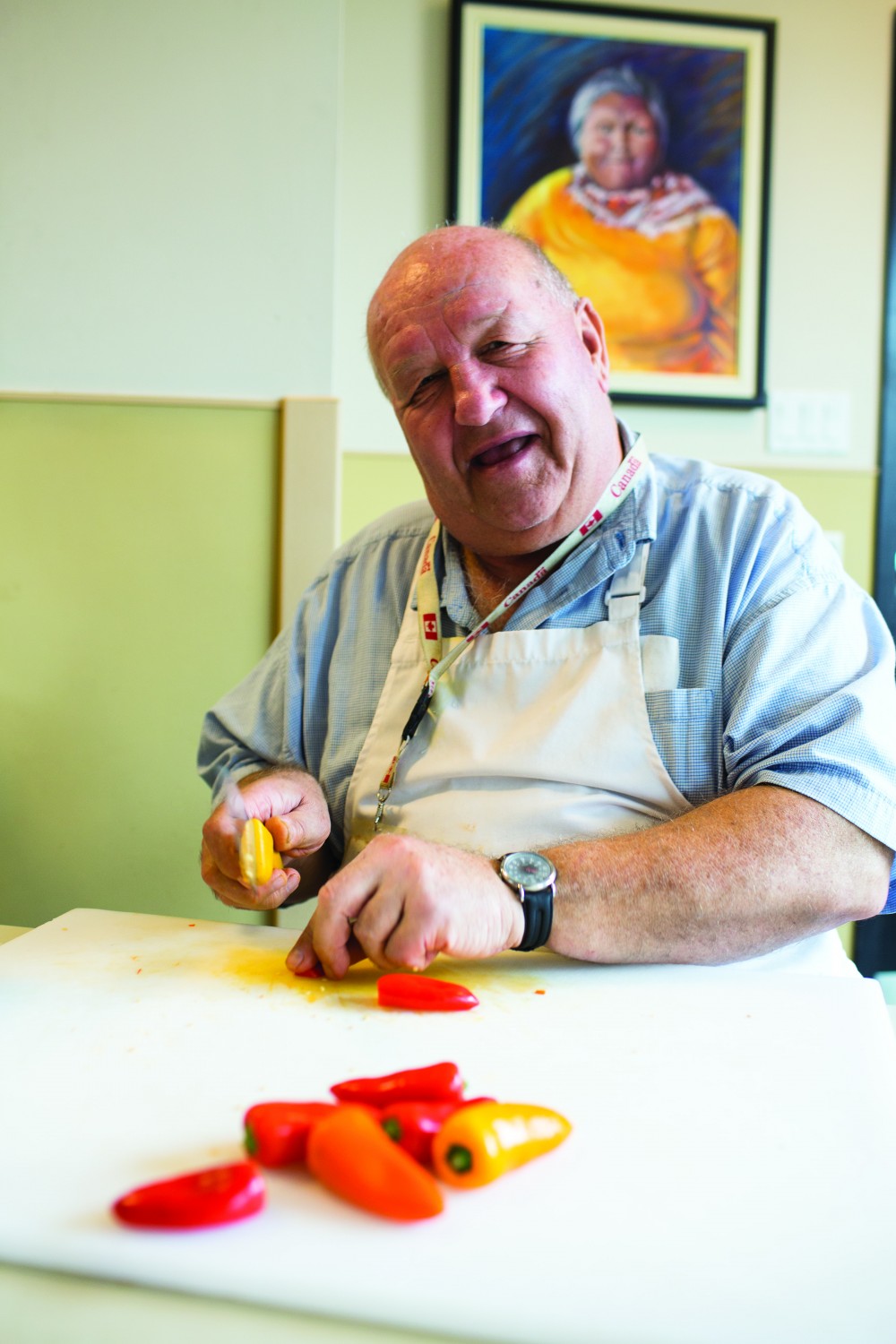 At 70 years old, Greg is a golden ray of sunshine every time he sits down at Our Place to begin his volunteer shift.
Compassionate, eager and always ready to roll up his sleeves or slip on a hairnet, Greg has been helping out around Our Place for the last nine years.
Volunteering is in his blood, but it took a moment of need for him to see just how valuable his contribution of time could be.
Nine years ago, Greg walked through the doors of Our Place with a heavy weight upon his shoulders.
"I was down in the dumps and feeling suicidal," he says. "I was tired of pounding the pavement looking for work and getting rejected over and over."
He wandered into Our Place to grab a cup of coffee, and while he was here, he decided to inquire about volunteering.
Within days, he was working his first shift in the hygiene area and cleaning showers for those even less fortunate than himself.
"That boosted me up no end," he beams. "Just having the volunteer manager call me up and say she wanted me and when could I start."
Born with a brain injury that causes tremors in his hands, Greg has faced many obstacles in his life, but he overcomes them all — and he does it with his humour and compassion fully intact.
After graduating high school, Greg joined the Coast Guard and patrolled as far as the Arctic for nine years before government cutbacks and downsizing ended his career.
He quickly joined Pacific Coach Lines where he was hired on to "clean the buses." Seeing his dedication to the job, the boss asked if he was interested in taking an air-brake course to become a driver. Greg soon passed the course and drove buses between Victoria and Vancouver for 13 years. Unfortunately, when the company was sold, he was given a severance package and found himself unemployed again.
And that's when he first found Our Place.
Throughout his life, Greg has always known the value of giving back. Last year, he received special recognition after his 2,000th blood donation. He also volunteers with Black Ball Ferry Line as a dock-hand helper. "I like being busy," he says with his trademark chuckle.
And fortunately for Our Place, we love seeing Greg's smiling face as he slips on a hairnet, pulls on a pair of goggles, and dives into slicing and dicing a giant pile of fresh onions.
https://www.ourplacesociety.com/wp-content/uploads/2018/09/greg_tuppman_-_volunteer_kitchen.jpg
1500
1000
caorda
https://www.ourplacesociety.com/wp-content/uploads/2021/01/our-place-logo-green-bg.svg
caorda
2018-09-17 18:45:14
2021-07-12 20:48:06
Greg's Story