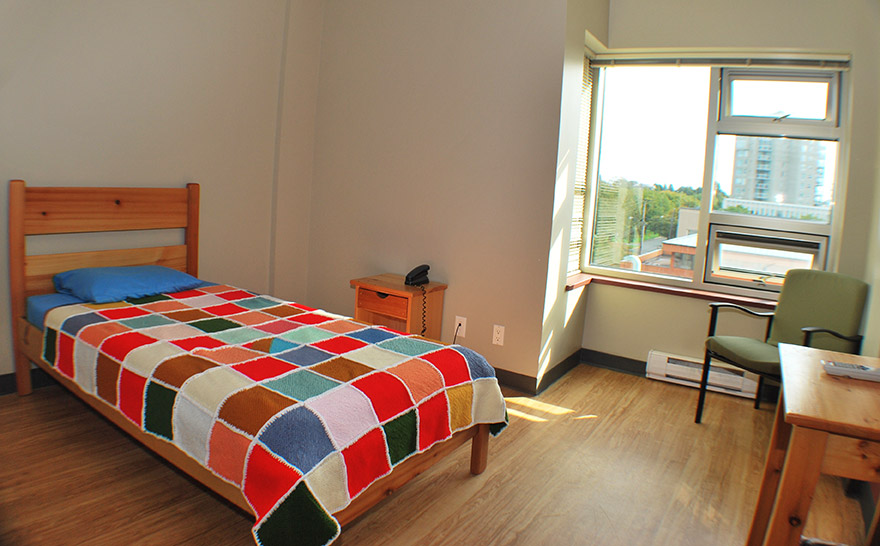 The bustle of conversation and meals on the first two floors of our building on Pandora usually steals the attention of volunteers and visitors. But the top three floors house 45 units of quiet sanctuary for those who are pulling their lives back together.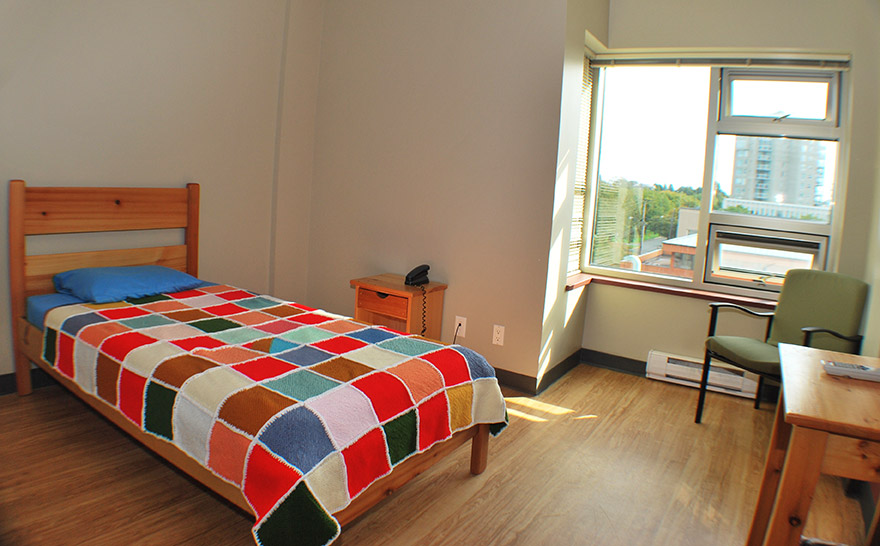 These 45 private rooms are designed and fully equipped to help each resident feel at home in a supportive and caring environment. Two of these units are dedicated to short term housing, for people who are waiting for a spot in a detoxification or rehabilitation program. The other 43 rooms are for those who are committed to moving toward independent living. Each resident works in consultation with an Our Place Society support worker and, if necessary, a mental health and addictions clinician. Together they develop a plan to overcome the disabilities and challenges that stand between the resident and his or her dream of living a full, rich and independent life.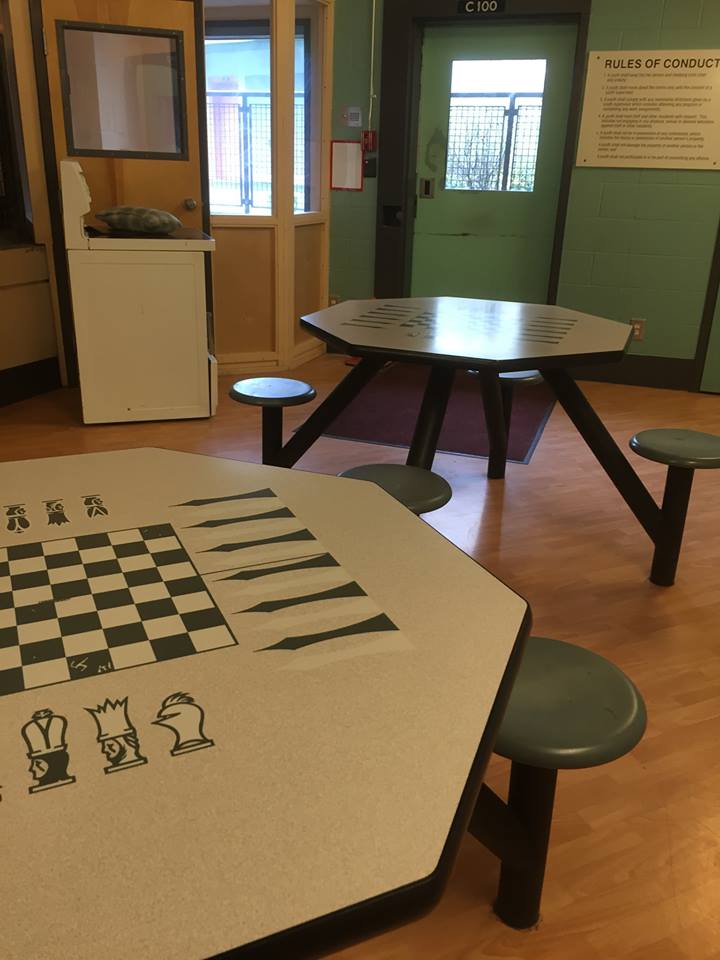 In 2016, BC Housing asked us to help house a small army of individuals who had begun camping on the courthouse lawn.
In response, we opened an overnight shelter in the gymnasium at First Metropolitan United Church; a 24/7 transitional home called My Place in the former Boys & Girls Club on Yates Street; and began operating Choices, a 24/7 transitional home in the former Youth Custody Centre in View Royal. In short order, we have grown from 45 units of transitional housing to nearly 200 units.
"Our Place picked me up from hopelessness, from not knowing where I was going. They housed me and got me into treatment. They started the ball rolling. I was just a shell of a human and they got me back into recovery, heading in the right direction again." -Dominic
"I don't like to think where I would be without Choices. When I arrived here, I weighed 74 pounds, hadn't had a shower in a week, and was a total wreck." She smiles. "But look at me now!" -Shelby