Meet Aura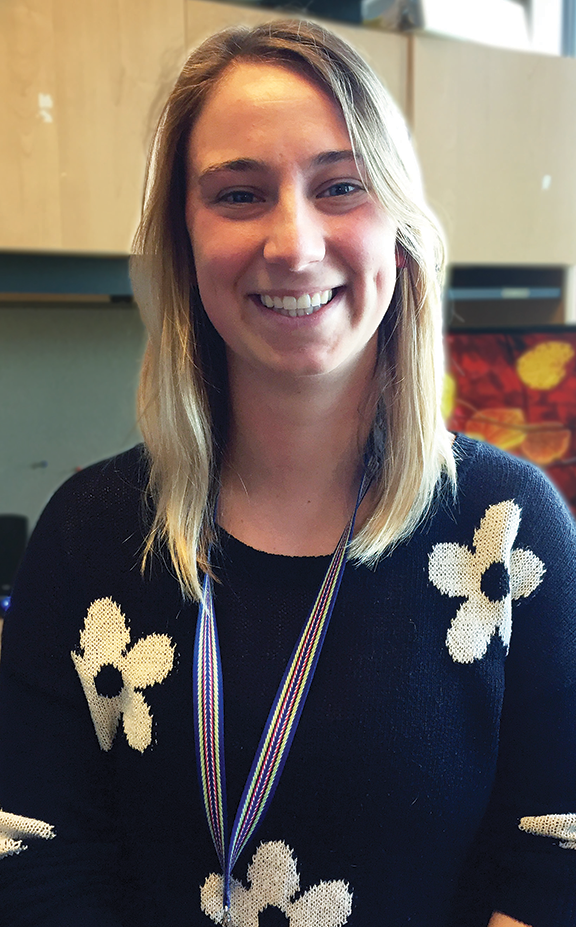 Overdose Prevention Site at Our Place
There are two startling statistics in the first three months of Our Place operating an Overdose Prevention Site in its courtyard.
The first is that staff have been able to respond to, on average, 30 drug overdoses per month. The second, and even more startling statistic during this deadly fentanyl epidemic, is there hasn't been a single fatality.
The reason for this is the care and attention of the staff inside the orange POD — or Place of Dignity.
Working alongside paramedics and harm reduction workers, Aura is Our Place's Outreach Liaison.
"The POD is an extension of the Our Place Drop-In," she says. "So the same supports are needed."
The overdose crisis has taken its toll on staff as people they have known and worked with for years have been dying at an accelerated rate. Some of the people kept their addiction so far under the radar that often the outreach workers didn't know the person was using drugs until staff had to administer Naloxone to save his/her life.
Having the paramedics on site has definitely helped with that fatigue, says Aura. The medical professionals are working alongside the outreach workers, which helps with the stress of finding someone you care about turning blue from an overdose.
"The POD has broken down that barrier of stigma," says Aura. "And opened the door to really honest conversation."
That conversation can be anything from a frank talk on drug use to discussions about how to get into detox and treatment.
"People are openly talking about what drugs aren't safe on the street," says Aura. "There is a lot of peer support with everyone looking out for each other, and trying to keep people safe."
The POD, funded by Island Health, averages around 100 visits per day. It is a vulnerable place to be, and that's exactly why it takes someone special to connect with people who are struggling, and to offer them support with compassion rather than judgement.
https://www.ourplacesociety.com/wp-content/uploads/2017/05/aura_summernl.png
927
576
caorda
https://www.ourplacesociety.com/wp-content/uploads/2021/01/our-place-logo-green-bg.svg
caorda
2017-05-15 15:19:31
2021-07-12 20:48:07
Meet Aura