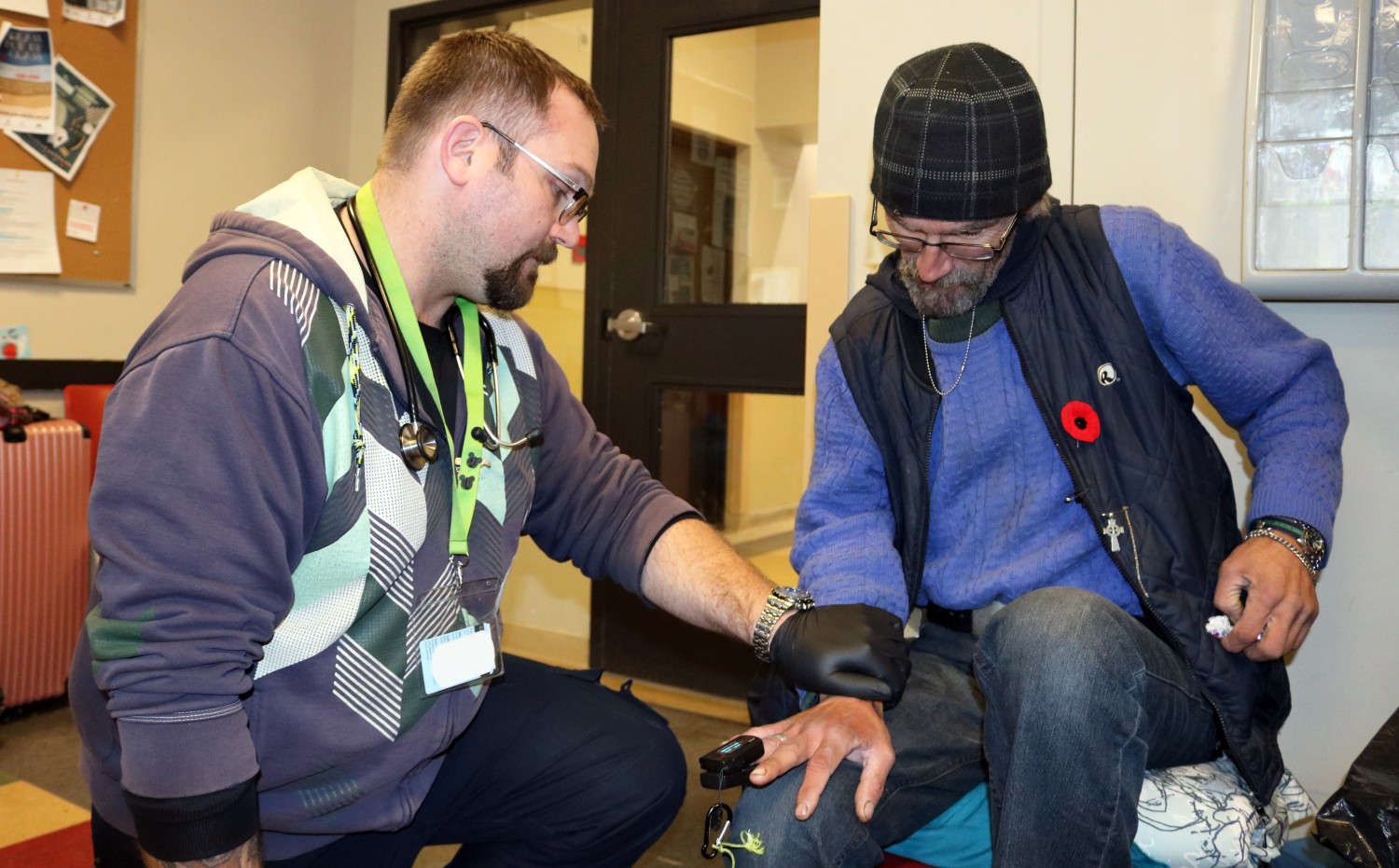 Safety Fund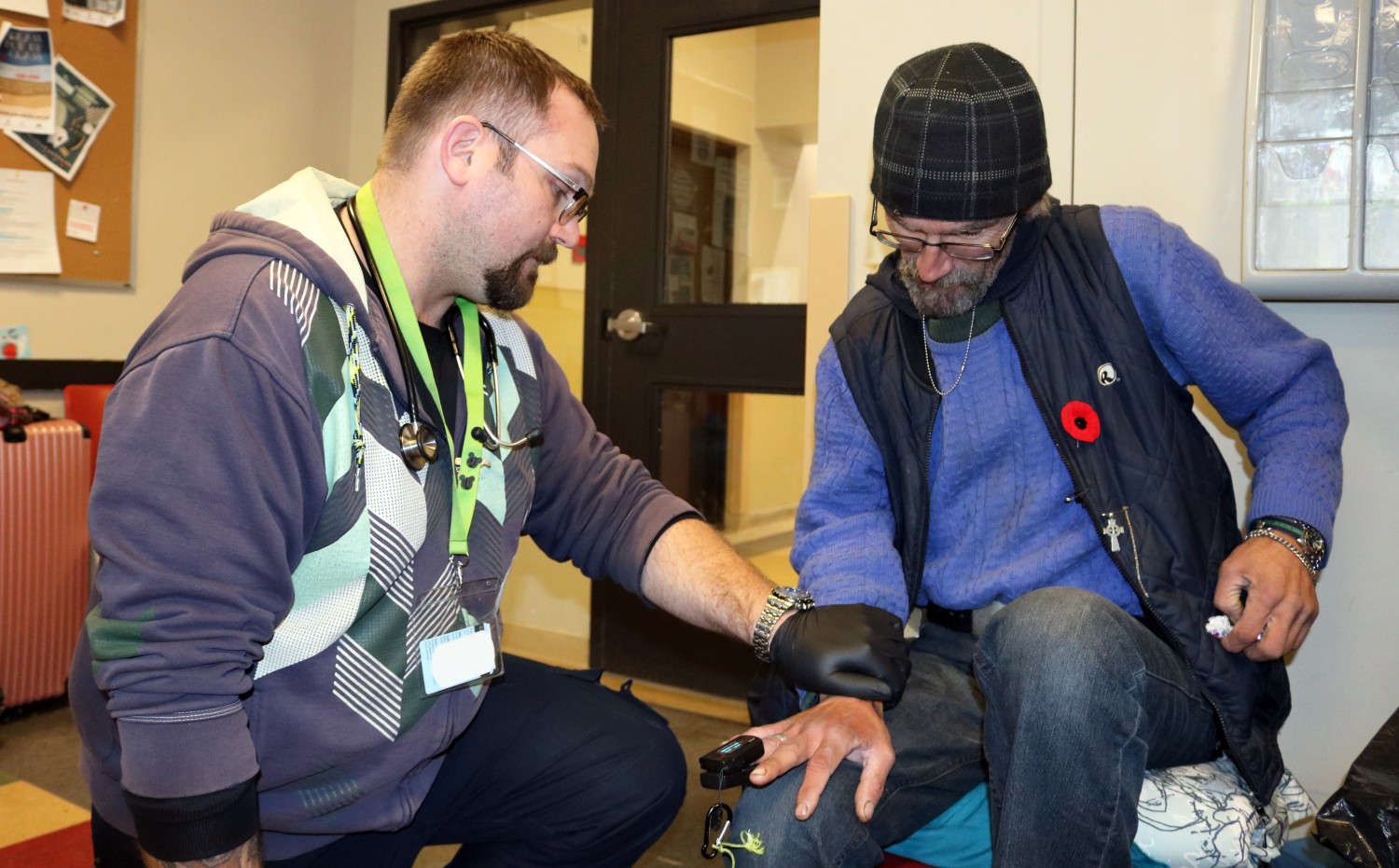 A basic need we shouldn't take for granted is having a safe place to live. People experiencing homelessness, poverty and/or addictions face violence, tainted drugs, harsh weather and untreated illness that threatens their health and their lives.
Our Place inner city drop-in centre at 919 Pandora is a low barrier, safe haven for people at their most vulnerable. We provide 35 night shelter spaces on location, another 100 at First Met, My Place on Yates Street and in Sooke and have space for 50 residents at the New Roads Therapeutic Recovery Community. We work hard to move people living on the streets or camping in parks to safe places indoors where trained staff can make connections and help them on their journey toward healing.
Take Action on the Opioid Crisis
Shortly after the provincial health officer declared the opioid crises emergency in the spring of 2016, we employed a full time paramedic at 919 Pandora. Then Island Health created the Harbour supervised injection site next door, so we closed our temporary room. Of the 60,000 overdose events that have occurred in the last year at the Harbour, there have been zero fatalities thanks to the quick action and expertise of our outreach staff and caring paramedics.
"Our Outreach Workers use their training, skill and compassion to save lives every day. This isn't the job Outreach Workers originally envisioned for themselves, but this is the reality we are faced with due to the arrival of fentanyl, a drug that is 10,000 times stronger than morphine. With Outreach Workers who are also trained Paramedics on site, we can respond to an opioid overdose immediately and save that person's life."
~Grant McKenzie, Director of Communications
Beyond having essential medical services provided by a Paramedic on site, the Outreach Worker' task is to open up dialogue  with a population that tends to shut itself away from those who look at addiction as a criminal rather than a health issue.  Building such trusting relationships provides the crucial 'safe place' needed to begin their courageous journey toward healing.
Give the Gift of Safety and Compassion
You can provide more opportunities for our Outreach Workers to connect with people in need. Your gift will help provide SAFETY in what can be a harsh and unforgiving life of homelessness, poverty and/or addictions.
We can't put a price on saving a life. Vulnerable people cannot move forward in healing without first having their basic need for safety addressed. Our Place outreach workers interact with more than 600 people a day. The cost to provide this level of SAFETY is $1,370 every day of the year.  And, that's over and above a grant the BC government provides for us to operate shelter spaces, provide food, and the cost of facility operations.
"Discussion and every life saved from overdose is another opportunity for
change, another chance to reach out a helping hand and transform a life.
If we simply turned our backs, what would that say about us?"
~ Grant McKenzie, Director of Communications
In 2020, Our Place Society aims to raise $500,000 from generous donors to provide safety for the most vulnerable in our community.
To discuss this meaningful opportunity in person, arrange a gift of securities or to make a pledge over the next two years towards this fund, please contact: Janice Kalin, director of philanthropy, at janicek@ourplacesociety.com
Or, please consider your ongoing, sustainable support by joining our Monthly Giving Club – The Circle of Love. Your commitment of $100, $500 or even $1,000 a month – or whatever you can afford ― will help provide for the ongoing safety needs of people in our community will help us plan and budget for the year ahead.