Scooter Repair
Making A Difference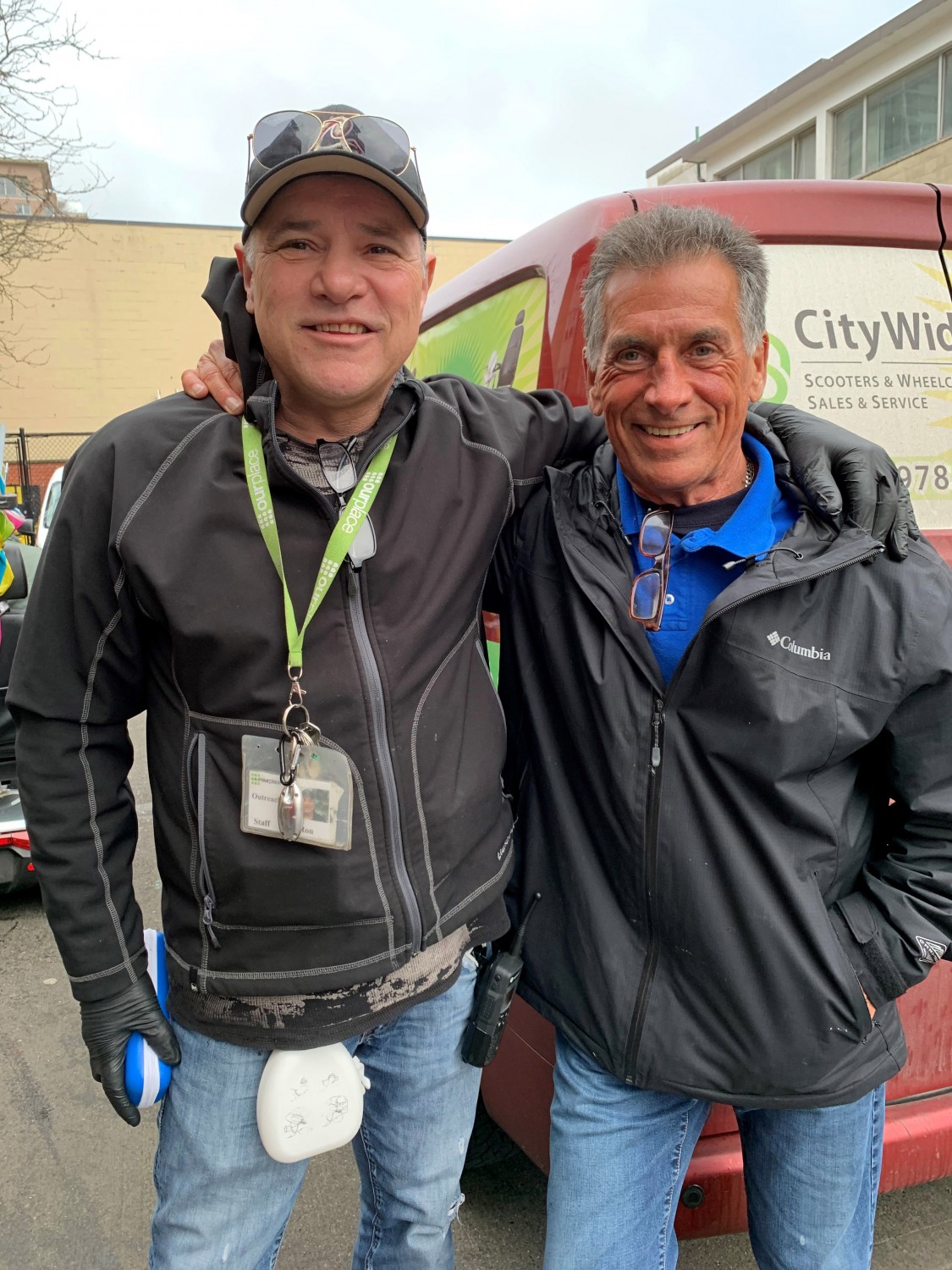 Art is someone who feels deeply for others, and when he heard the stories of people struggling with basic mobility, he knew he needed to do something.
"I know why Our Place refers to the people it serves as 'family'," he says. "They deserve to have dignity, and that's something I can help with."
Art and CityWide Scooters has been volunteering at Our Place for the last two years. Once a month, Art pulls into the Our Place courtyard in his mechanic shop on wheels and is immediately greeted by a lineup of people.
Some are there because their motorized scooters are in need of repair or a tune-up, but others are there to say hello, offer thanks and show off some of the customizing they've done to their mobility machines.
The personalization of the scooters shows pride of ownership. After all, for many of the family members, the scooter is their lifeline, the only thing that allows them to interact with the community at large.
"We don't leave people stranded," says Art. "One of the guys was telling me that last time his scooter broke down, the repair company didn't offer him a loaner. This is someone who can barely walk 10 feet without assistance. That's not right. That's not dignity."
Art decided that he needed to do more than repair people's scooters when he saw what bad shape some of them were in.
Joining forces with Ron from Our Place's outreach team, the Scooter Duo began reaching out to the community for donations of scooters that were no longer needed.
And so far, seven scooters, some of them practically brand new, have found their way into the hands of grateful family members.
"The last scooter I picked up was in Oak Bay," says Ron. "And the man asked 'Do you know how long I've been trying to get rid of this?' And yet for our family members it's worth its weight in gold."
When the donated scooters arrive (either Ron or Art will pick them up), Art goes over them with a fine-toothed wrench. He replaces batteries, tires, bushings, whatever it needs before delivering it to a deserving family member.
"This is how we pay it forward," says Art. "The people who donate their scooters can't imagine what an impact they are having."
If you wish to donate a scooter or walker, call Art at 250-478-2978, email info@citywidescooters.ca or visit https://citywidescooters.ca/
https://www.ourplacesociety.com/wp-content/uploads/2020/01/art_and_ron.jpg
1500
1125
caorda
https://www.ourplacesociety.com/wp-content/uploads/2021/01/our-place-logo-green-bg.svg
caorda
2020-01-02 19:18:26
2021-07-12 20:47:51
Scooter Repair