Dandelion Street Outreach program launches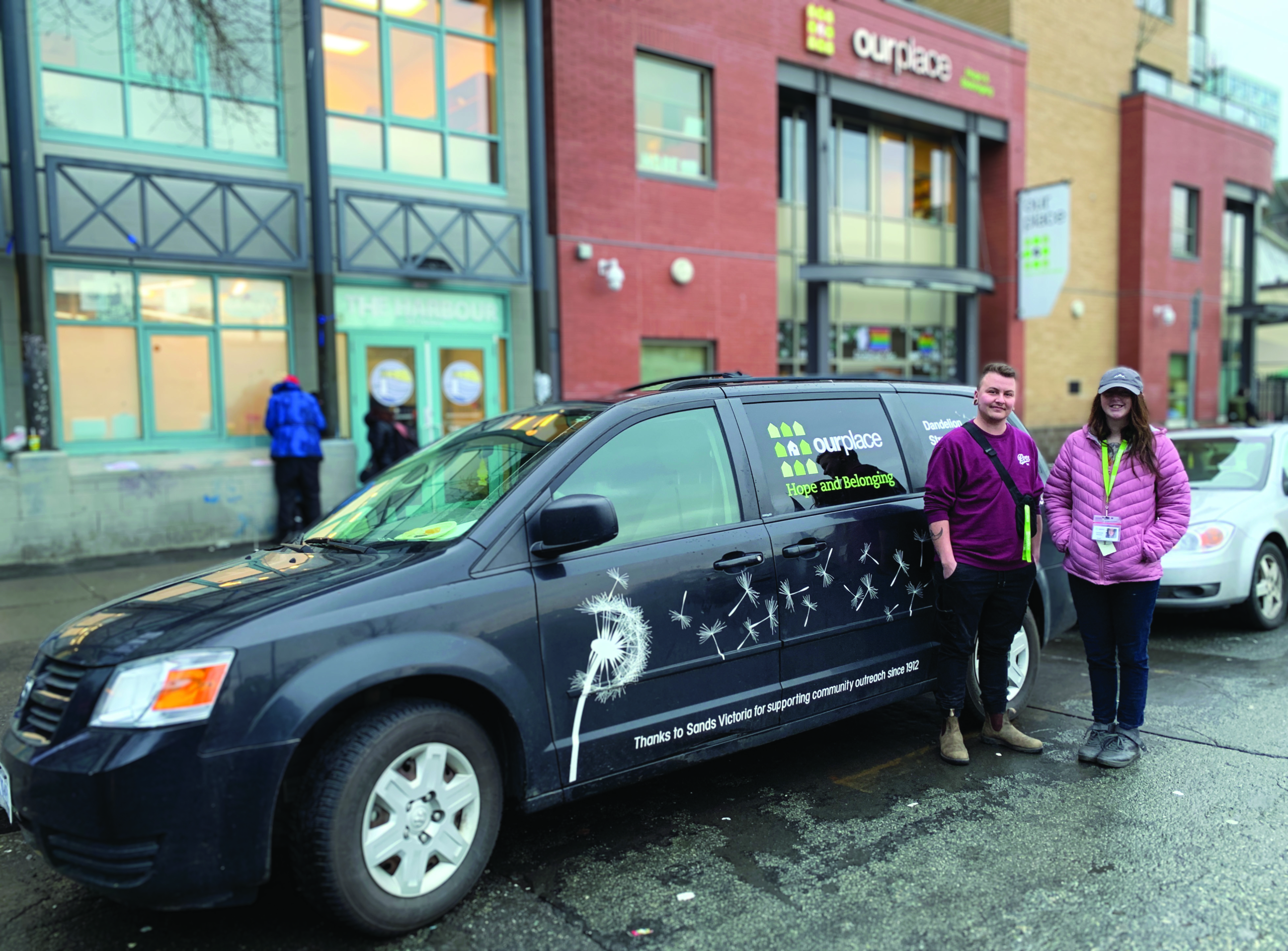 Dandelion Street Outreach program launches
Dandelion Street Outreach program launches at Our Place
Our Place is known for its community drop-in centre on Pandora Avenue. It is one of the few places where anybody who is struggling with homelessness can find the help they need.
But there is another portion of the street community who are hunkered down in isolated spots around the Greater Victoria area that need just as much help.
To reach them, Our Place has launched a new program: Dandelion Street Outreach at Our Place.
Following in the footsteps of Dandelion Society, which was operated by Rev. Al Tysick before his retirement, Our Place has rebranded the Dandelion van and hired two outreach workers to continue this important work.
"The need has always been there," says Jordan Cooper, director of facilities for Our Place. "And we wanted to make sure that Rev. Al's legacy continued in a positive light."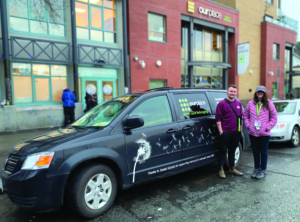 The two outreach workers, Kim and Kai, hit the streets at 6:30 every morning and make their rounds to check up on people who are living in doorways, under hedges, and other isolated spots around the Capital Regional District.
"Building trust with people is the only way we can provide them with the services they need," says Cooper. "Fortunately, a lot of that is already in place as we're building on the legacy left behind by Dandelion."
Along with health checks, the outreach team delivers hot coffee, snacks, socks, underwear, rain gear, and other necessities. But it also gives isolated people rides to medical appointments, laundry facilities, and other service providers.
"The number one issue is housing and how to access it," says Cooper.
The team connects people with resources, checks they are on the BC Housing list, and lets them know what shelters and warming stations are open that day.
"The people we see every day are those who have fallen through the cracks, and we want to lift them up," says Cooper. "Sometimes that's as simple as a coffee and snack, and other times it's helping them navigate the system to get into housing."
This new program is only possible through the continuing support of both Dandelion and Our Place donors. To donate to the restricted fund for this program, please click here.
https://www.ourplacesociety.com/wp-content/uploads/2022/01/DandelionVan_Good-scaled.jpg
1891
2560
Grant McKenzie
https://www.ourplacesociety.com/wp-content/uploads/2021/01/our-place-logo-green-bg.svg
Grant McKenzie
2022-01-13 19:15:47
2022-01-21 23:03:28
Dandelion Street Outreach program launches