Karen's Story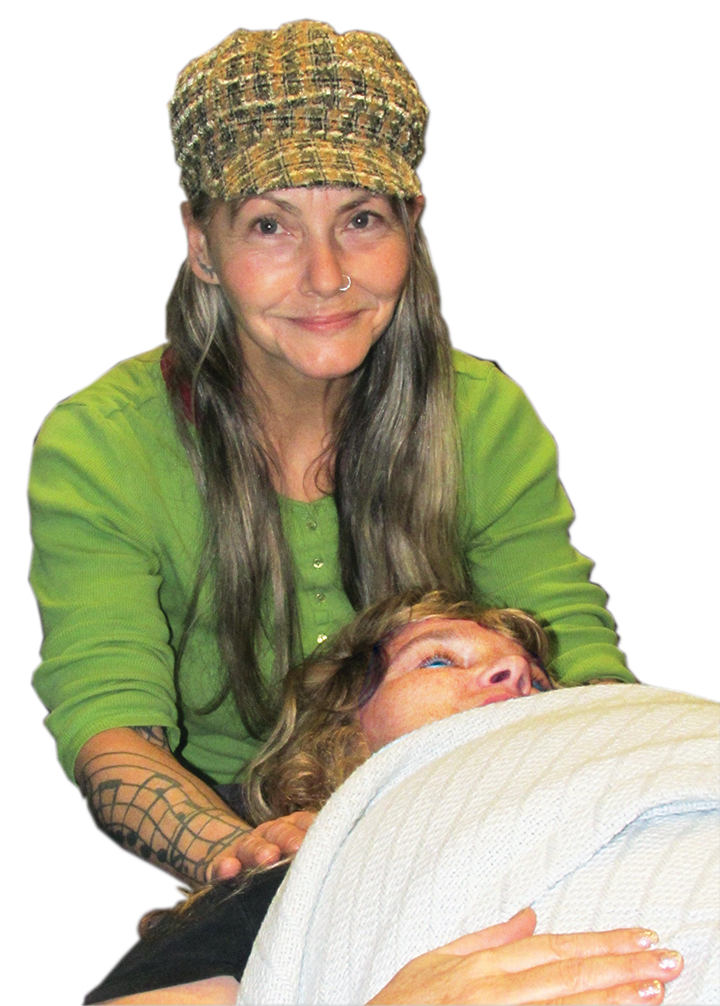 Jackie is wrapped in a warm blanket when Karen gently clasps her hands around Jackie's feet. "I can feel energy traveling up my entire body," Jackie says. "Like a weight being lifted."
The confession brings a smile to Karen's face. She has heard it before — many times — but each experience means something different to every person she treats.
For Jackie, it's Karen's palpable kindness as much as her life-long skill that brings her back each Friday for a Reiki treatment in Our Place's hygiene area.
Reiki is a healing technique based on the principle that the therapist can channel energy into the patient by means of touch, to activate the natural healing processes of the patient's body and restore physical and emotional well-being.
Karen has been "laying hands" on people since she was a child, but it was a life-changing motorbike accident that led her to formalize her training and become a Reiki practitioner.
In 2011, the accident left Karen in an ocean of pain, and suffering a head injury. As a former dancer and martial arts expert, the injuries made her frustrated as her body and brain didn't respond the way she wanted them to.
"I had to think about everything I did before I did it," she says. "Even brushing my teeth wasn't automatic. I had to make a plan."
Musical therapy was key to regaining her life. At her father's funeral in 2006, Karen's family sang "Somewhere Over The Rainbow". The song came to mean so much to her that she had the musical score tattooed over her entire body.
"It made me feel safe," she says. "It made me whole again."
One year ago, Karen arrived at Our Place to volunteer her healing services with weekly Reiki sessions, and the family has embraced her wholeheartedly. In fact, she can't walk too far without people rushing up and wanting one of her great hugs.
"It's an amazing experience," she says. "I wanted to give back what has been given to me, but I've received so much more."
https://www.ourplacesociety.com/wp-content/uploads/2016/01/karen_slider.png
1006
720
caorda
https://www.ourplacesociety.com/wp-content/uploads/2021/01/our-place-logo-green-bg.svg
caorda
2016-01-07 19:20:03
2021-07-12 20:48:07
Karen's Story