Meet Craig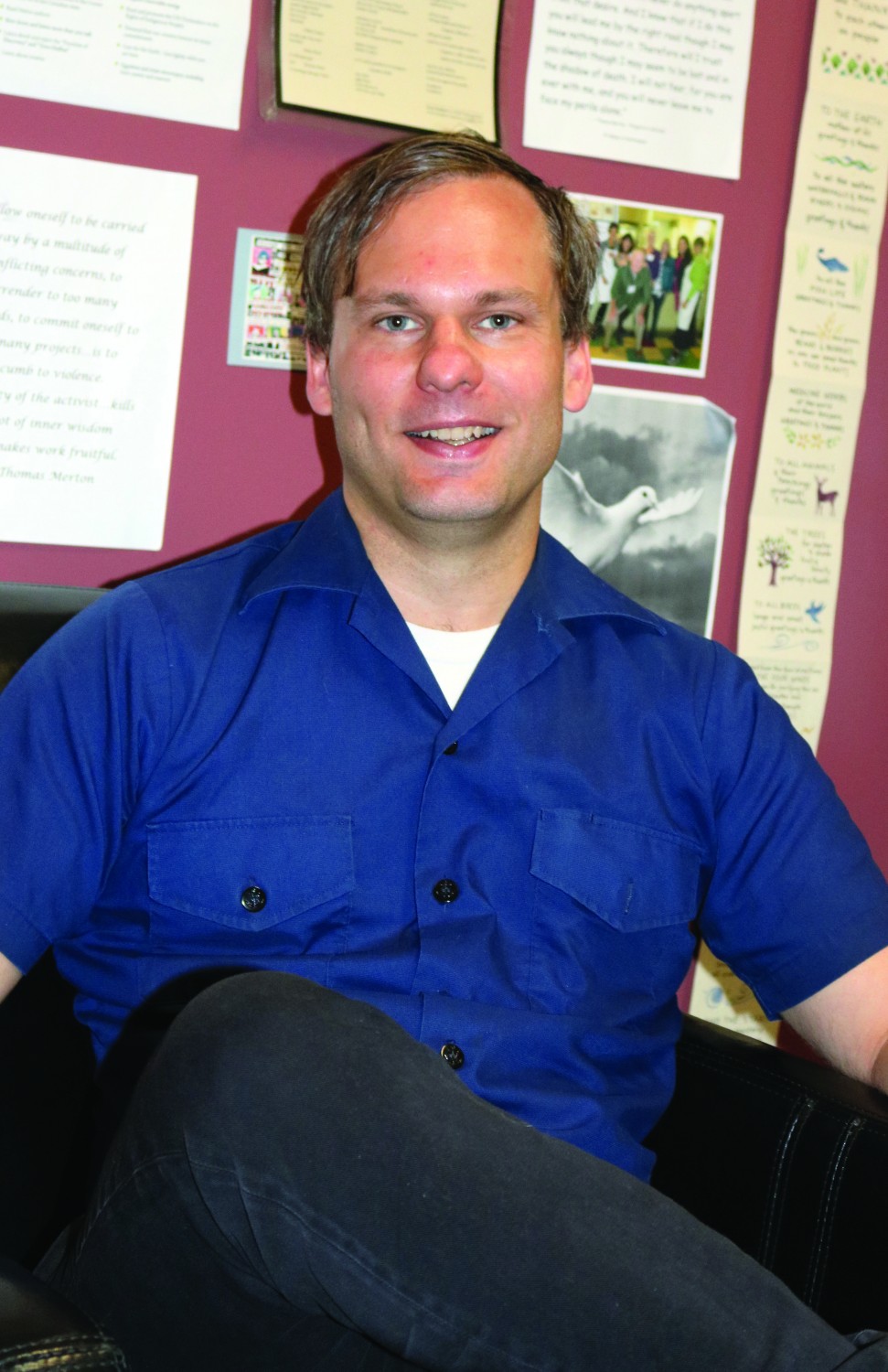 It was only after his own personal experience with therapy that Craig Extine realized he wanted something different for his life.
He wanted to help others.
As the drop-in mental health counsellor who volunteers with Our Place every Monday, Craig now helps the family members with many of their issues: addiction, anxiety, grief and trauma.
Having recently moved to Victoria from Los Angeles, Craig decided that Our Place was exactly where he wanted to volunteer his time.
"I wanted to be part of my new community. I could see that Our Place was a great organization. It also was an opportunity for me to begin my practice as a new therapist."
Craig was born in Texas and then spent six years as a youth living in Tokyo. His family returned to the U.S. when he was 16. His experience living in Japan profoundly shaped him, leaving him with both a sensitivity and understanding of cultural differences.
After high school, Craig worked as a musician along with numerous other jobs to support his musical career. But after his own personal experience with therapy, he realized he wanted something different for his life.
"I discovered the power of what can happen in a therapy room – that it had the capacity to influence changes that I didn't know were possible."
"I was curious when I began my practice at Our Place how quickly the family would engage. It's gone so smoothly. There are quite a few family members who are utilizing counselling as a consistent resource to identify goals and to report their progress, as well as their challenges."
"Trauma is the underlying issue for many of the symptoms presented by the family. My work is to focus on establishing safety in the moment, and highlighting and working to expand the strengths and assets that are always present in the family member, in spite of seemingly overwhelming difficulties."
Craig is also enjoying his time here.
"I enjoy getting to know the Our Place family. I recognize so much resilience and strength in them. I believe there is a power in honouring their experience as best as I can. It's been very rewarding."
https://www.ourplacesociety.com/wp-content/uploads/2017/09/drextine.jpg
1500
971
caorda
https://www.ourplacesociety.com/wp-content/uploads/2021/01/our-place-logo-green-bg.svg
caorda
2017-09-18 18:26:41
2021-07-12 20:48:06
Meet Craig