The mission of Our Place Society is clear: to provide a sense of hope and belonging to Greater Victoria's most vulnerable citizens. And with a fiscally responsible and proactive leadership, a visionary Board of Directors, plus a team of impassioned outreach, housing, custodial, kitchen, security and maintenance staff, the future has never looked brighter.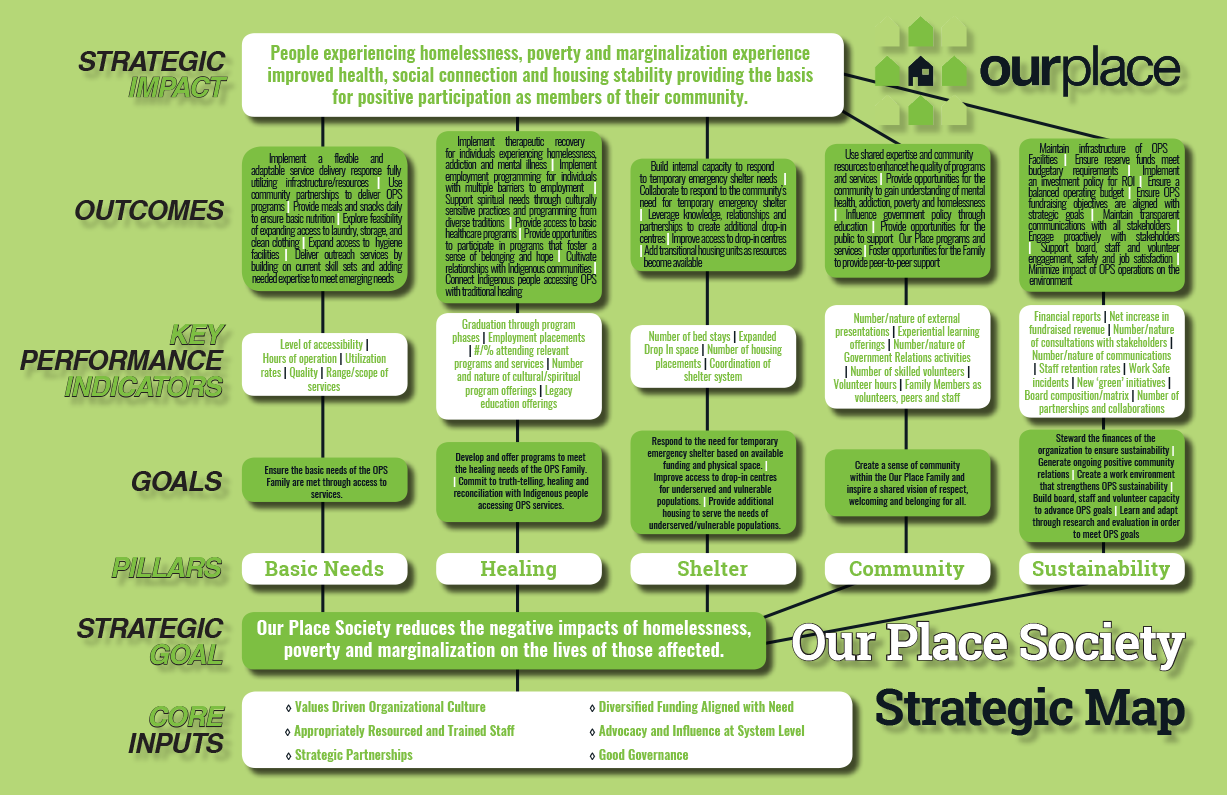 The Strategic Plan's main goal is to build upon the foundation of Our Place, to make it stronger and deliver on the promise of meeting the needs of those we serve: the people we call Family.
The collaborative teamwork and support of our dedicated employees, volunteers, community partners, donors, supporters and stakeholders overwhelmingly demonstrate the positive change we can achieve when we all work together.
Download Strategic Directions 2019 – 2021
Download Strategic Directions 2016 -2019