Blanche's Story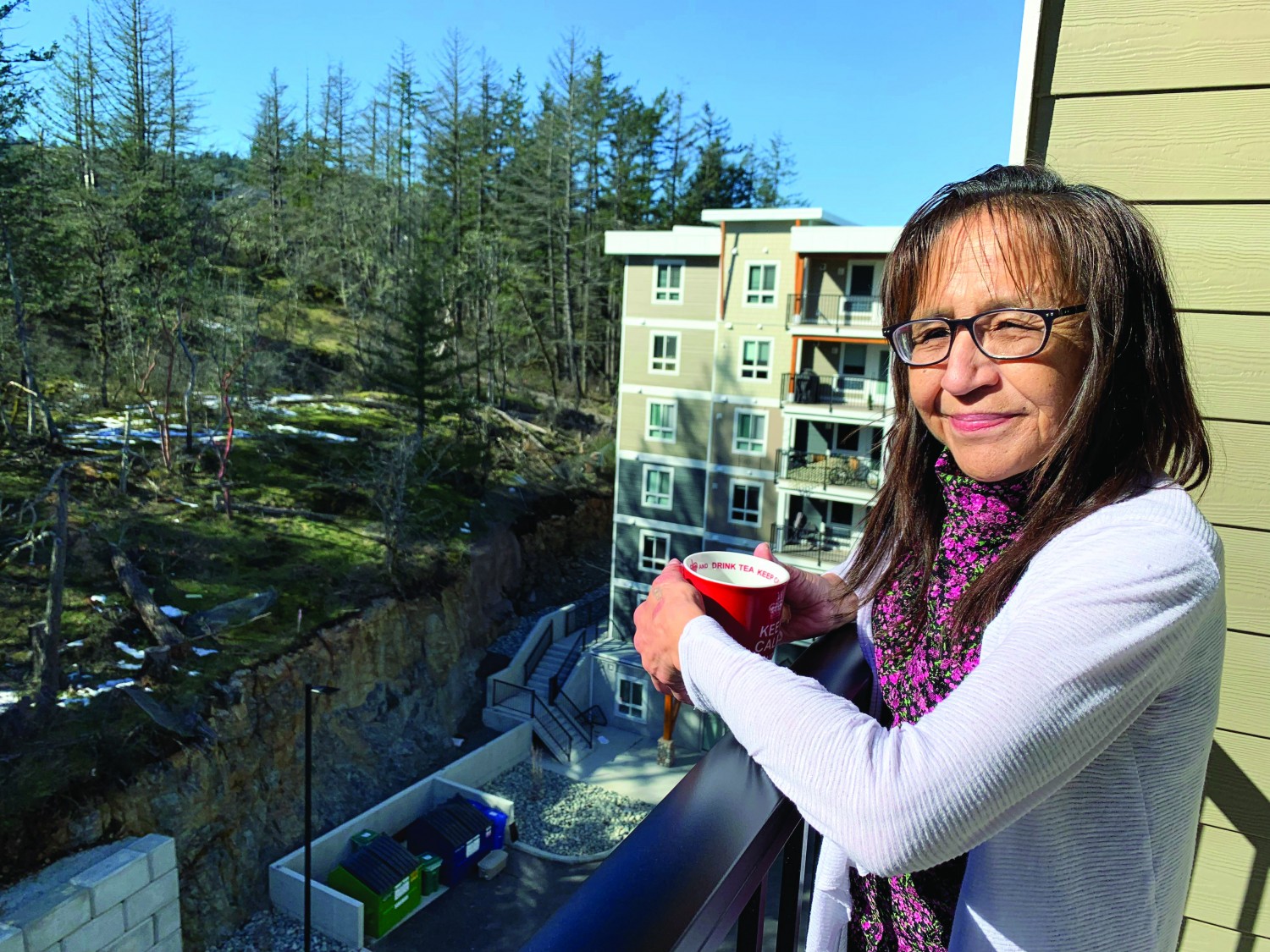 Special moments never used to mean anything to Blanche. Memorable days just didn't exist for a woman whose daily drive was focused on pure survival.
"When I found myself out on the streets, I lost hope," she says. "When you lose hope, then everything else goes with it."
But this year is decidedly different. This year, Blanche has a lot of moments to celebrate.
A petite woman with a big smile that has only grown brighter over the last few months, Blanche is celebrating one year of sobriety thanks to the connections she has made at Our Place.
"When I walked into Our Place, the transition started right there," she says. "Kelsey (Blanche's housing support worker) made me feel like I matter. She was so easy to talk to and that helped rebuild my self-esteem."
Getting sober and staying sober is a difficult task when you're living on the street, explains Blanche. "You are in a cloud of depression. Not really knowing how you got there or how to get out of it."
The 53-year-old, divorced mother of three lost control of her life when an abusive relationship came to a violent conclusion. After witnessing their mother being beaten and abused, the children moved in with their biological father.
Alone, Blanche fell into depression and began hanging out with friends who drank in groups on the street.
Thinking she could help, she would invite her friends to stay at her place, but that quickly escalated into the loss of her own housing.
"I was on the streets for years," she says. "Rain, snow, didn't matter."
A new boyfriend introduced her to crack cocaine and her addiction grew out of control. Her only place of refuge was Our Place where she went for meals and just to be somewhere she felt safe.
Eventually, she applied for transitional housing knowing that Our Place didn't allow guests in the rooms and that she would be able to access important services such as detox.
"I went to treatment for the first time," she says with a smile. "And I'm taking a computer course offered by Camosun College here at Our Place."
Sobriety and stable housing brought a new light into Blanche's life.
For the first time, she attended her daughter's graduation. It wasn't for high school, however, but university. The proud mom beams. Her daughter is now studying for her Master's degree.
Blanche also began volunteering at the Nutrition Bar on Our Place's busy Drop-In floor.
"I want to give back to the people who helped me," she says.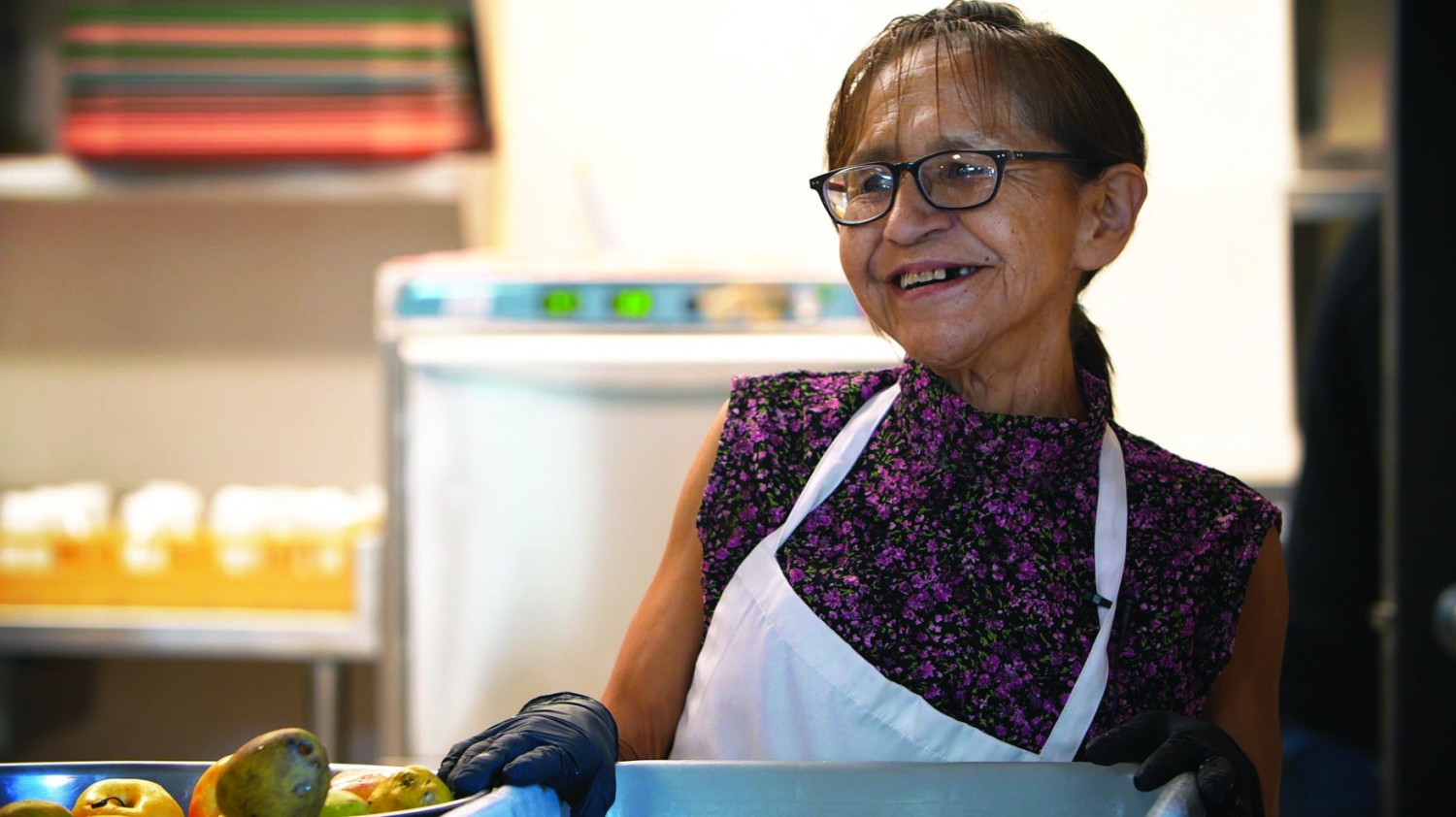 With her life getting back on track, Blanche received even more good news: her application for permanent housing was approved recently.
Looking around her brand new, one-bedroom apartment, Blanche can hardly believe her luck.
"It's huge. It has a huge bedroom, a huge living room, my own patio. It's gorgeous. I'm not dreaming anymore. This is reality."
And this time, Blanche won't be journeying alone.
Accompanied by newfound knowledge and skills needed to make healthier choices for the future she wants to see, Blanche will also have the continued support of Our Place's Aboriginal Support Worker.
"I am determined now," she says. "I have hope again."
https://www.ourplacesociety.com/wp-content/uploads/2019/05/blanche_balcony.jpg
1125
1500
caorda
https://www.ourplacesociety.com/wp-content/uploads/2021/01/our-place-logo-green-bg.svg
caorda
2019-05-15 17:13:59
2021-07-12 20:48:06
Blanche's Story