Greg & Tracy's Story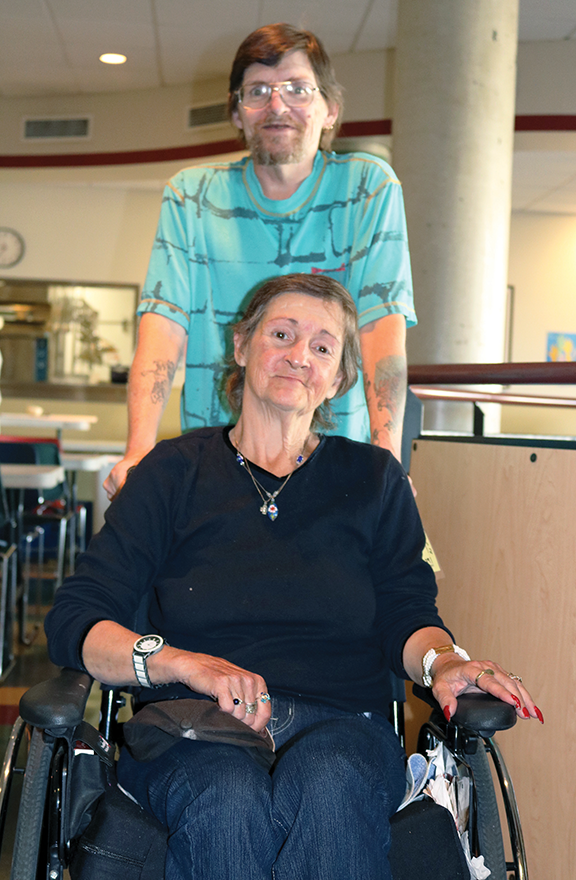 "After 30 years together, we were living apart, and not by choice."
When you've been married for 32 years, the idea of living apart seems unfathomable. And when those decades have been as turbulent as Greg and Tracy's life has been, your partner becomes your rock, your only anchor in the storm.
Greg and Tracy met when they were both in their early 20s. They were both "hard partiers" with a dark undertone that would shape their lives ahead.
Greg was coming out of a divorce, while Tracy's journey had seen her fresh out of hospital, the victim of an abusive boyfriend, sex work, and a cloak of depression that nearly ended her life.
"I don't know what the hell happened," she admits. "But I had a bullet lodged in my skull. They (hospital staff) told me it was a suicide attempt."
Tracy was 23 and a single mother at the time. Her son, Danny, was living with his grandparents, and that's where he stayed.
Shortly after meeting at a local Victoria bar, Greg and Tracy moved in together and then quickly tied the knot. Their common ground, however, was alcohol, which soon escalated into heroin.
"It was the drug I was looking for all my life," says Greg as he describes the euphoria and escape he felt when using.
To support their habit, Greg sold Hydromorphin pills, a strong opioid he could buy for $5 and sell for $50.
"I was making good money," he admits. "Until the habit got too much."
They both ended up serving jail time for theft.
When Tracy got pregnant with her second son, Michael, their lifestyle didn't change. When Michael was 18 months old, family services took him away. After some struggle, they managed to get their son returned, but lost him again when their addiction fought back.
After the second time, Greg and Tracy entered the methadone program. When they were both stable, Michael was returned to them. And 30 years later, they are both still on the program.
Sadly, Michael passed away from an overdose in 2016 at the age of 28.
"He kept his heroin use a secret from us," says Greg, the pain still evident in his eyes. "He only told us about it a couple of months before he died."
After his death, the parents discovered that Michael had overdosed four times previously on fentanyl-laced heroin before his death in a stairwell off Fort Street.
"His friend, the person he was using with, panicked and left him there," says Greg. "If he had only called 9-1-1."
To make matters worse, Greg and Tracy were living apart at the time of their son's death. Not through choice, but circumstance.
They had both been sleeping on mats in a gymnasium at First Met United Church on a night shelter program being run by Our Place, when health problems meant Greg had to be on oxygen.
He was given a room at Salvation Army in order to have an oxygen tank, while Tracy remained on the nightly mats.
Fortunately, they could spend their days together at Our Place where they would meet up for breakfast and supper. In the afternoons, they would both sleep wherever they could find a space.
Recently, however, Our Place managed to move them both into its fifth floor housing where they have rooms directly across the hall from each other.
Greg grins as he says Tracy comes and knocks on his door every morning so they can spend the day together.
With the help of the Our Place housing support team, the next step, they both say, is to move into a one-bedroom apartment where they can be together always.
https://www.ourplacesociety.com/wp-content/uploads/2017/09/gregtracy_2.png
880
576
caorda
https://www.ourplacesociety.com/wp-content/uploads/2021/01/our-place-logo-green-bg.svg
caorda
2017-09-18 18:23:10
2021-07-12 20:48:06
Greg & Tracy's Story