Kari's Story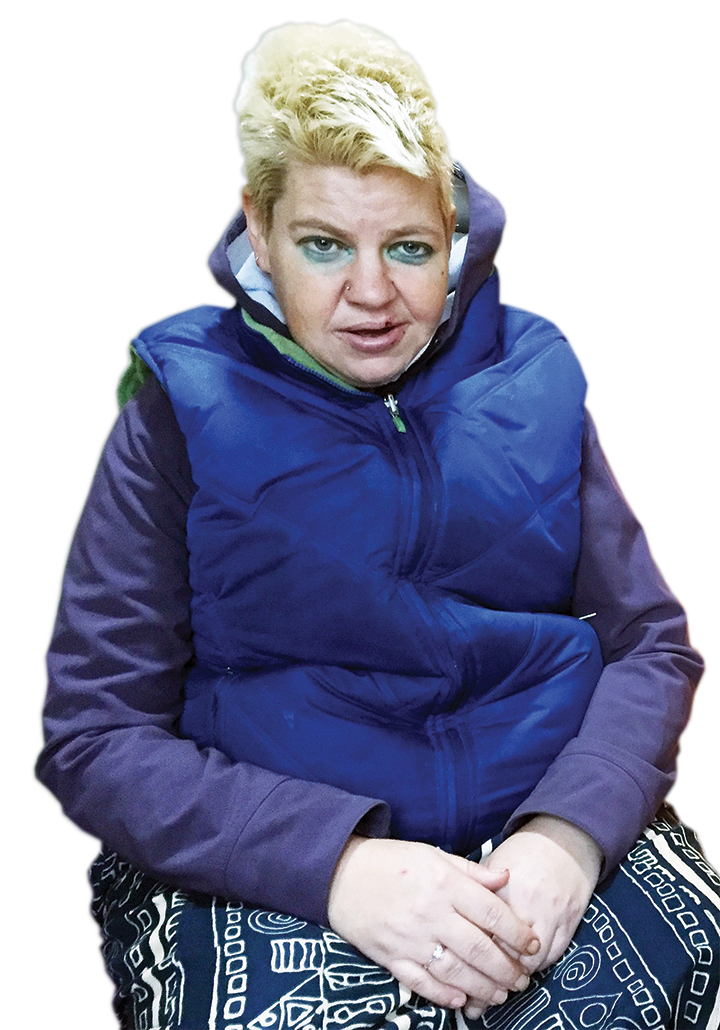 Many of us face obstacles in our daily lives that challenge even the toughest individuals, but for Kari that very first obstacle nearly killed her. She was barely two months old.
Newborn and vulnerable, Kari was diagnosed with brain cancer that caused tumours to grow inside her tiny skull.
Surgeons were able to operate and save her life, but the damage severely affected her ability to retain memories. It also made it impossible to learn.
Growing up, she floundered in school. Unable to read or write, Kari stumbled over obstacle after obstacle.
Her family life was never stable, and after being sexually assaulted at the age of 15 by a 40-year-old man, she ran away to live on the streets.
Her first stop was East Hastings in Vancouver, where at the age of 17, she was sexually assaulted again.
"I have gaps," she says. "Parts of my life are blank."
Life on the streets was difficult, and Kari soon found herself battling drug addiction.
"I was using everything," she says. "It was just what you did to stop the pain."
And yet the obstacles kept coming.
Without any stability in her life, she ended up in an unhealthy marriage. And although the union produced a baby daughter, along with her son from a previous relationship, the marriage soon collapsed.
Then, on a trip to the U.S., she fell on broken glass and had to be rushed to hospital for an operation on her knee.
During the operation, Kari was given a blood transfusion. The blood, however, was tainted with HIV, a virus that attacks the immune system. Since then, she's discovered that she also has Hepatitis C, an infectious disease affecting primarily the liver.
"I was told that I had ten years to live," she says. "But I'm still here."
That was 14 years ago.
The following years are a shambles of moving from low-rent housing to bouts of homelessness and back to low-rent housing.
Kari ended up homeless again at the age of 38 when her one-bedroom apartment was invaded by bed bugs.
Five months ago, however, she secured a spot in Our Place's transitional housing program.
The top three floors of Our Place's building on Pandora contain 45 units of transitional housing for the hardest to house. There, residential housing support workers, along with a mental health and addictions clinician, work one-on-one with residents.
"There are a lot of rules," says Kari with a small smile. "But it keeps you clean, it keeps you stable — and there are no bed bugs."
Working with Natalie, her housing support worker, Kari is learning how to set goals for her future. Part of that future includes helping out in the community.
While Kari has done some volunteer work at Our Place, she enjoys working with AIDS Vancouver Island (AVI) where she hands out harm-reduction supplies.
AVI also offers support services for people living with HIV/AIDS or Hepatitis C, which Kari participates in.
Moving forward, Kari is currently in a new relationship that she feels happy about.
Learning a lesson from her past, however, she isn't rushing into things. If it continues on a positive path, she hopes that one day soon she will be able to return to permanent
housing.
https://www.ourplacesociety.com/wp-content/uploads/2016/01/kari_slider.png
1030
720
caorda
https://www.ourplacesociety.com/wp-content/uploads/2021/01/our-place-logo-green-bg.svg
caorda
2016-01-07 19:12:24
2021-07-12 20:48:23
Kari's Story